Vice Prime Minister Fedorov reached out to Elon Musk for Starlink internet service in a last-ditch effort to restore internet access. As Russian forces approach Kyiv, Ukraine has been suffering internet problems.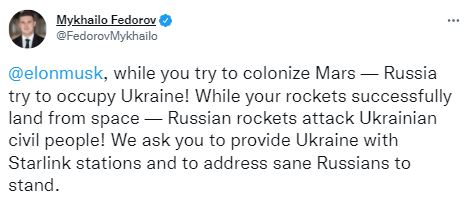 Mykhailo Fedorov, Ukraine's Vice Prime Minister and Minister of Digital Transformation contacted SpaceX CEO Elon Musk about the company's Starlink satellite broadband service.
"While you are attempting to conquer Mars, Russia is attempting to invade Ukraine!" Fedorov said on Twitter. Russian missiles hit Ukrainian civilians as your rockets successfully land in orbit! We request that you send Starlink stations to Ukraine and direct all rational Russians to take a position."
At the Vandenberg Space Force Base in California, SpaceX launched its second shipment of internet-bearing satellites on Friday. The satellites will deliver internet access to users all across the world.
Since September 2021, SpaceX has been testing Starlink in Poland, with data speeds ranging from 50 to 150 megabits per second.
Despite the fact that multiple satellites fly over Ukraine, the nation lacks ground stations to connect to the network. According to EMEA Tribune, the nearest ground station to Ukraine is in the Polish hamlet of Wola Krobowska.
As of the time of reporting this story, Mr. Musk has not made a comment supporting or condemning Russia's invasion of Ukrainian land.
What is Starlink?
Starlink is SpaceX's satellite internet subsidiary, which was founded with the goal of providing internet access to everyone on the earth.
Starlink, like other satellite communication providers, communicates with its ground transceivers through a satellite constellation, which is effectively a mesh of satellites in Low Earth Orbit (LEO). The Starlink constellation includes about 2000 satellites as of February 2022.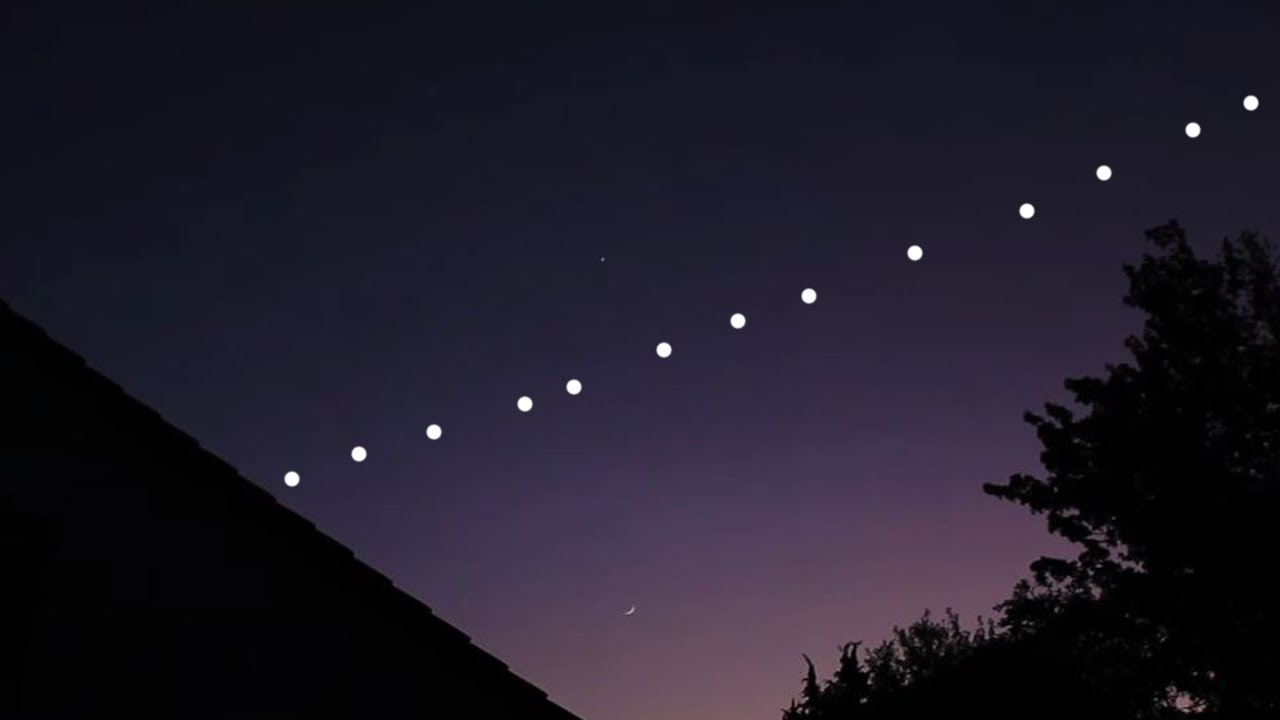 A tiny pizza box-sized user terminal is required to connect to the Starlink internet service (dish antennae). The terminals may be installed anyplace with a clear view of the sky, including ships and trains.
Apart from its application in the marine industry and for giving internet connection in hard-to-reach locations, Starlink Satellite Internet may also be employed in warfare scenarios.