SpaceX has successfully launched another Falcon 9, this time carrying 49 Starlink satellites to a 339-kilometer orbit with a 53.22-degree inclination, maintaining their high launch tempo.
The launch took place on Thursday, February 3 at 1:13 p.m. EST (18:13 p.m. UTC) from NASA's Kennedy Space Center at Florida's historic Launch Complex 39A.
Both fairing sections were reused from earlier flights, in addition to a Falcon 9 first stage. One-half of the rocket successfully completed its sixth trip, establishing a new record for SpaceX.
The 45th Weather Squadron at Patrick Space Force Base predicted an 80% likelihood of good weather for launch, with a minor risk of weather violations in the booster recovery region.
If the launch was canceled for any reason, a backup launch date of Friday, February 4 was available, with a 70% likelihood of favorable weather projected. The launch on Thursday went off without a hitch, therefore this window was unnecessary.
SpaceX has previously launched two Starlink missions, Transporter-3, CSG-2, and NROL-87, making this their sixth mission of the year.
The Falcon 9 took off from Cape Canaveral and flew southeast, skirting the coast of the Bahamas and performing a dogleg maneuver to avoid flying over inhabited areas.
Because of this move, SpaceX was able to launch fewer satellites on this mission than on previous launches from Florida, which totaled 53 Starlink satellites.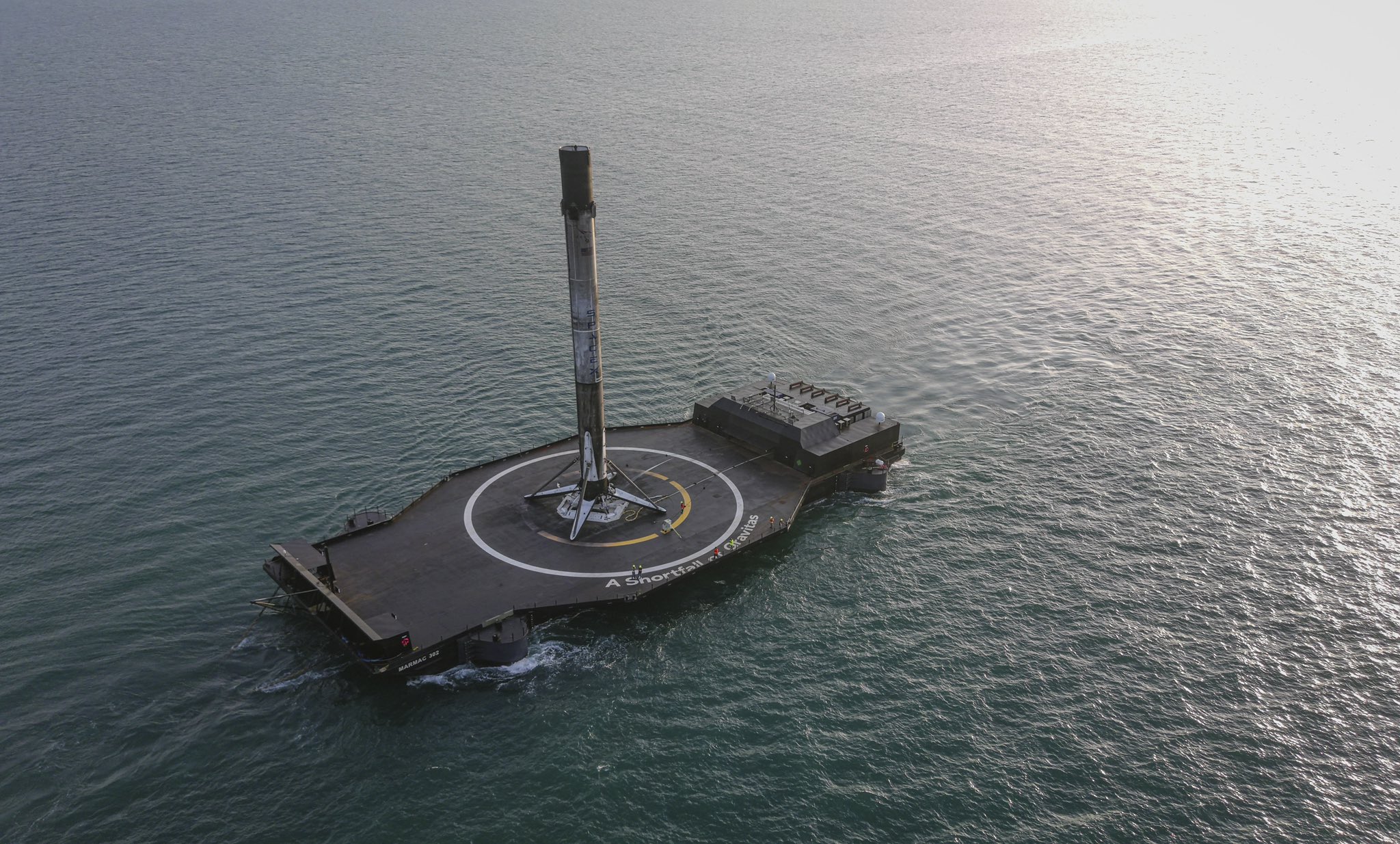 SpaceX's newest ASDS (Autonomous Spaceport Drone Ship), ASOG, is stationed 640 kilometers downrange from LC-39A. (A Shortfall of Gravitas).
Alongside ASOG was SpaceX's Doug, a multifunctional vessel. Doug provides ASDS assistance for SpaceX's Demonstration mission-2 and recovers fairings as they splashdown in the Atlantic Ocean. Doug is named after one of the astronauts who flew on the mission.
B1061, a Falcon 9 rocket that has launched six times into orbit, is assisting this mission. Crew-1 was the first operational commercial crew flight to the International Space Station, launched by SpaceX and NASA. It went on to support the Crew-2 mission, the CRS-23 resupply mission to the International Space Station, the launch of a radio satellite for SiriusXM, and NASA's IXPE X-ray space observatory.
The world-record-breaking fairing half, which flew for the sixth time on the Group 4-7 mission, had previously supported five Starlink flights. The second half, which is also being reused, has already flown on the Transporter-1 mission and two Starlink missions.
Starlink Constellation
Starlink is a SpaceX Internet Constellation in low Earth orbit that seeks to deliver satellite internet connectivity to much of the Earth, mainly in locations where fiber connections are unavailable.
It has been under development for quite some time, with the initial regulatory filings going back to 2014. It is one of SpaceX's two most capital-intensive projects.
The plan changed over time, but the Tintin A and B spacecraft, which were experimental progenitors to the operational Starlink satellites, were launched as secondary payloads from Vandenberg Air Force Base in February 2018.
The constellation is made up of five "shells" of satellites that will operate at various altitudes and orbital planes. Starlink 4-7 was a mission that deployed satellites to the fourth shell. SpaceX is aggressively arranging and launching rockets to fill the mega-fourth constellation's shell, which, once full, will enhance capacity and decrease latency for clients in the 52-degree North and 52-degree South latitudes.
Timeline for the Launch
The Launch Director issued the go-ahead for propellant loading at T-38 minutes. SpaceX started loading sub-cooled RP-1 into both the first and second stages, as well as super-chilled LOX (Liquid Oxygen) onto the first stage, at T-35 minutes.
RP-1, which is chilled to -7 degrees Celsius, and LOX, which is cold to -205 degrees Celsius, are used by SpaceX, unlike any other firm in the industry. Because low temperatures enhance the density of propellants, using supercooled propellants improves Falcon 9 performance, which is important for reuse.
The second stage RP-1 load was finished just before T-20 minutes, as shown by a massive emission from the T/E. (Transporter Erector). Following this vent, the T/E lines were purged before to the initiation of the LOX load to the second stage at T-16 minutes.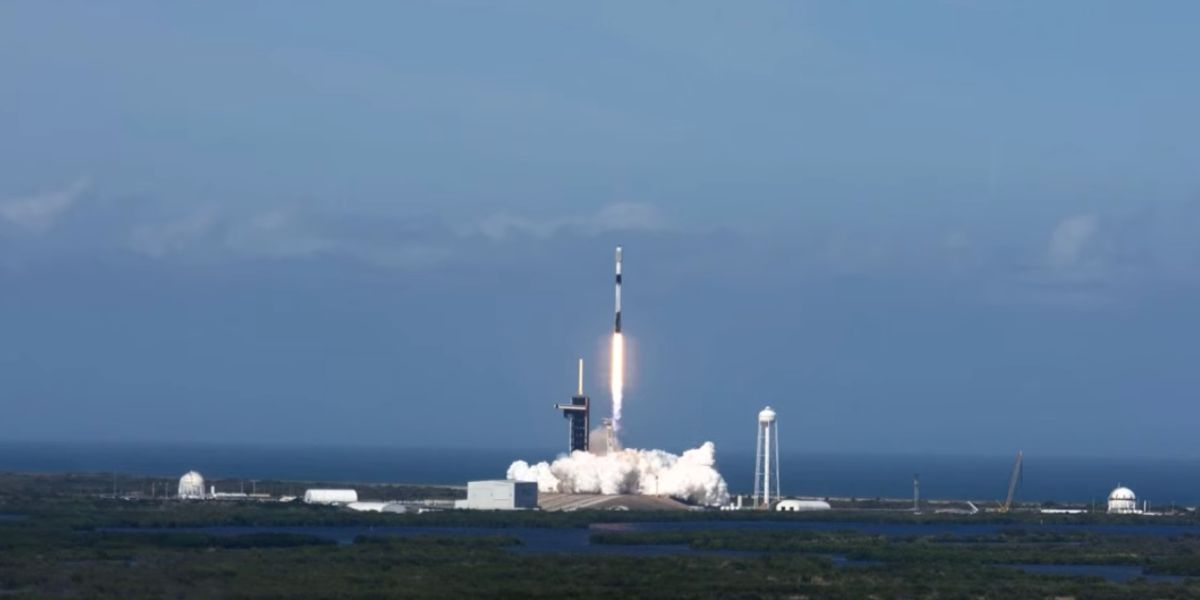 The Falcon 9 let a modest quantity of liquid oxygen into the nine Merlin 1D engines on the first stage at T-7 minutes. This method steadily cooled the engines, preventing them from being harmed by the thermal shock that occurs when extremely chilled LOX begins to flow at full volume during engine ignition.
The Falcon 9 entered start-up mode at T-1 minute and started pressurizing its tanks in preparation for flight. Falcon 9's onboard computers took complete control of the countdown at this moment, and any technical aborts after that would have been handled autonomously rather than by ground crews.
The Launch Director checked that all stations were ready for launch at T-45 seconds. The firing of the 9 Merlin 1D engines on the first stage was controlled by the F9's flight computer at T-3 seconds. To decrease starting transients and vehicle loads, the ignition occurs in pairs within milliseconds of each other.
Once the computers have verified that all systems are in working order, the hydraulic clamps at the vehicle's base are released, allowing the Falcon 9 to rise off the pad.
B1061 burned for around two and a half minutes before shutting down, this time in a staggered pattern to lessen vehicle loads.
The first and second stages were separated by pneumatic pushers, and the second stage's single vacuum optimized Merlin engine was ignited seconds later.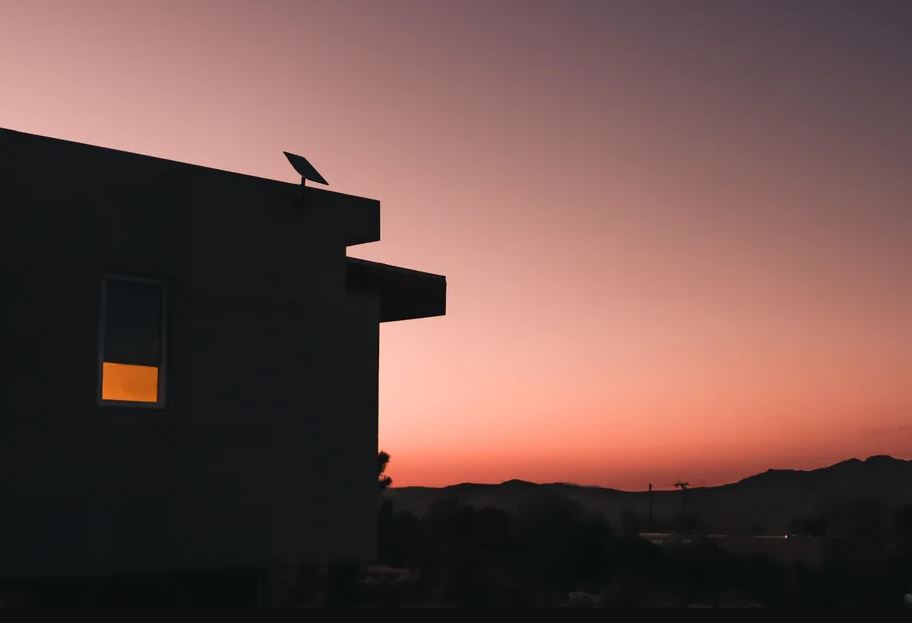 B1061 completed two burns to lightly touch down on A Shortfall of Gravitas, the Autonomous Spaceport Drone Ship, after coasting up to its apogee and beginning its descent.
Meanwhile, the second stage proceeded to burn its way into orbit. The vehicle ordered the latches linking the fairing sections to disengage three minutes after launch.
After that, the fairing halves utilized their onboard RCS thrusters to reenter the Earth's atmosphere before landing gently on the sea. Doug, SpaceX's fairing recovery vessel, will then retrieve them.
The second stage's Merlin Vacuum engine stopped down around nine minutes after launch. The spacecraft began spinning around its X-axis using its RCS thrusters at this time.
The vehicle-controlled the deployment of the tension rods needed to maintain the stack of Starlink satellites together at T+15 minutes 31 seconds, and the satellites gradually drifted away from the second stage.
The second stage then executes a deorbit burn and reaches Earth's atmosphere in a devastating manner.
Source: NASASpaceflight