Passengers on commercial trips to space will no longer be given the Federal Aviation Administration's commercial space astronaut badge, a mark of identification as an astronaut, as the nascent space tourism sector grows.
Beginning in 2022, the FAA will begin publishing a list of anyone who reaches a height of 50 miles above the Earth's surface on an FAA-licensed or approved flight on its website.
The commercial astronaut badge is separate from the U.S. Astronaut Badge, which is awarded by NASA to military and civilian individuals who have completed training and flown a mission to a minimum altitude of 50 miles, which NASA considers to be the edge of space.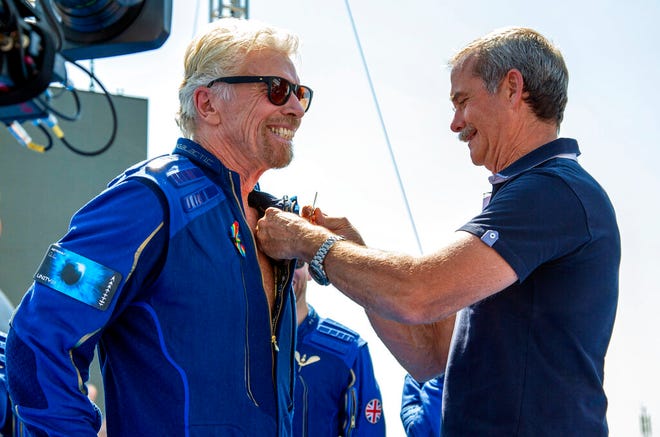 Michael Melvill and Brian Binnie, who conducted suborbital flights in 2004 on a rocket aircraft manufactured by Scaled Composites, an early version of the space plane Virgin Galactic utilizes for their space travel program, were the first to acquire the FAA's astronaut badge.
The FAA introduced a new criterion for its badge on July 20, the day Blue Origin founder Jeff Bezos and other passengers were launched into space. In addition to being a passenger on a vehicle that reached the requisite height, honorees must have "demonstrated actions during the flight that was vital to public safety, or contributed to human space flight safety."
The wings badge will be phased away entirely, and the online registry will take its place.

The FAA's commemorative website is up and running, with 24 submissions as of Friday, the most recent being passengers on Blue Origin's trip over Texas on Oct. 13. Actor William Shatner, widely known for his role as Captain Kirk in the Star Trek television series and films, was among the crew.
On the list are four members of Virgin Galactic's pilot crew, as well as Beth Moses, the business's astronaut trainer, and company founder Richard Branson.
There are no pilots on board Blue Origin's rocket. The online website recognizes all eight of the airline's passengers up through the December 11 trip, including founder Jeff Bezos. The four crew members of SpaceX's Inspiration4 orbital space trip in September are also included.
In a written statement, FAA Associate Administrator Wayne Monteith remarked, "The United States commercial human spaceflight sector has gone a long way from conducting test flights to sending paying customers into space."
"In 2004, the Astronaut Wings program was established with the goal of bringing greater attention to this fascinating undertaking. Now it is time to honor a bigger number of explorers who have dared to journey into space."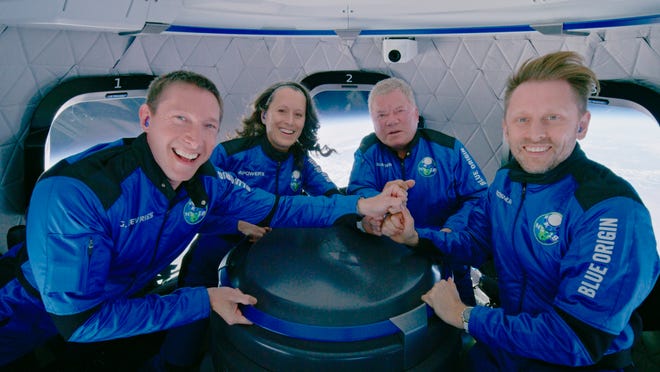 Virgin Galactic announced the news ahead of its intentions to launch regular commercial service late next year. Due to weather, Blue Origin's third passenger trip on their New Shepard rocket was postponed for Saturday, December 11.
All individuals who completed qualifying flights in 2021, including the six passengers on Saturday's Blue Origin launch, will be given the wings, according to the agency. Michael Strahan of ABC's "Good Morning America" and Laura Shepard Churchley, the oldest daughter of pioneering US astronaut Alan Shepard, are among the intended crew members.