Blue Origin, the firm founded by Jeff Bezos, launched its New Shepard rocket for the sixth time this year on Saturday, marking the first time the company has carried six people at the same time.
This New Shepard mission, called NS-19, carried a crew of two guests and four customers, including astronaut Alan Shepard's daughter Laura Shepard Churchley, television host and NFL star Michael Strahan, space industry executive Dylan Taylor, investor Evan Dick, and venture capitalist Lane Bess and his son Cameron Bess.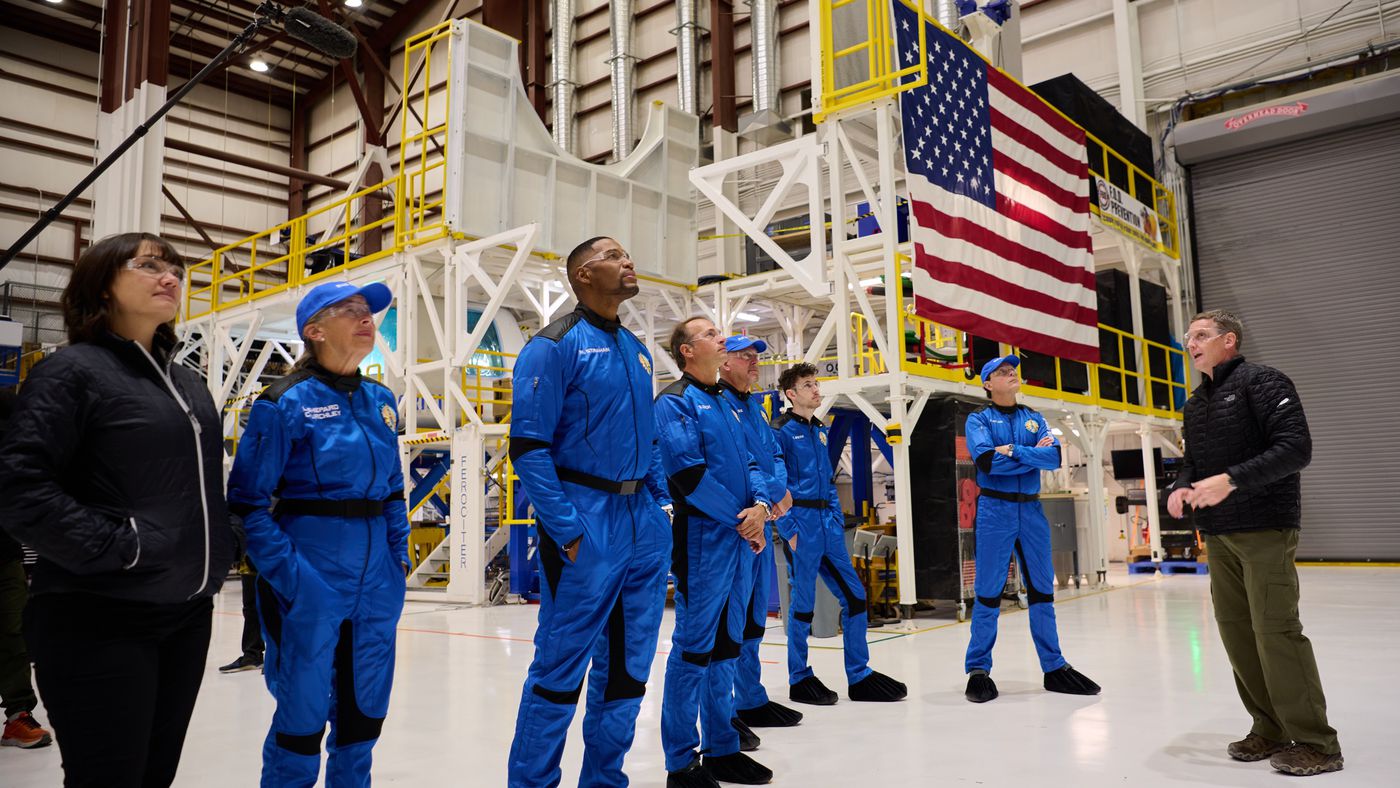 Blue Origin now has 14 people in space, thanks to the NS-19 mission, which launched in 2021. This year has witnessed a rush of private human spaceflight activity, with three US businesses transporting humans beyond the edge of space or into orbit.
The rocket took off from Blue Origin's private site in West Texas, reaching altitudes of more than 340,000 feet before safely returning to Earth a few minutes later. The launch took around 11 minutes from start to finish. Weightlessness lasted roughly three minutes for the crew.
New Shepard's capsule raced to more than three times the speed of sound to pass beyond the United States' 80-kilometer (about 50-mile) space limit. The capsule was flown autonomously, with no human pilot, and landed in the Texas desert beneath a pair of parachutes.
The New Shepard rocket booster is reusable, and it returned and landed for the sixth time on a concrete pad near the launch site.
New Shepard is also flown on cargo flights, like as the one in August, when the capsule carries scientific payloads.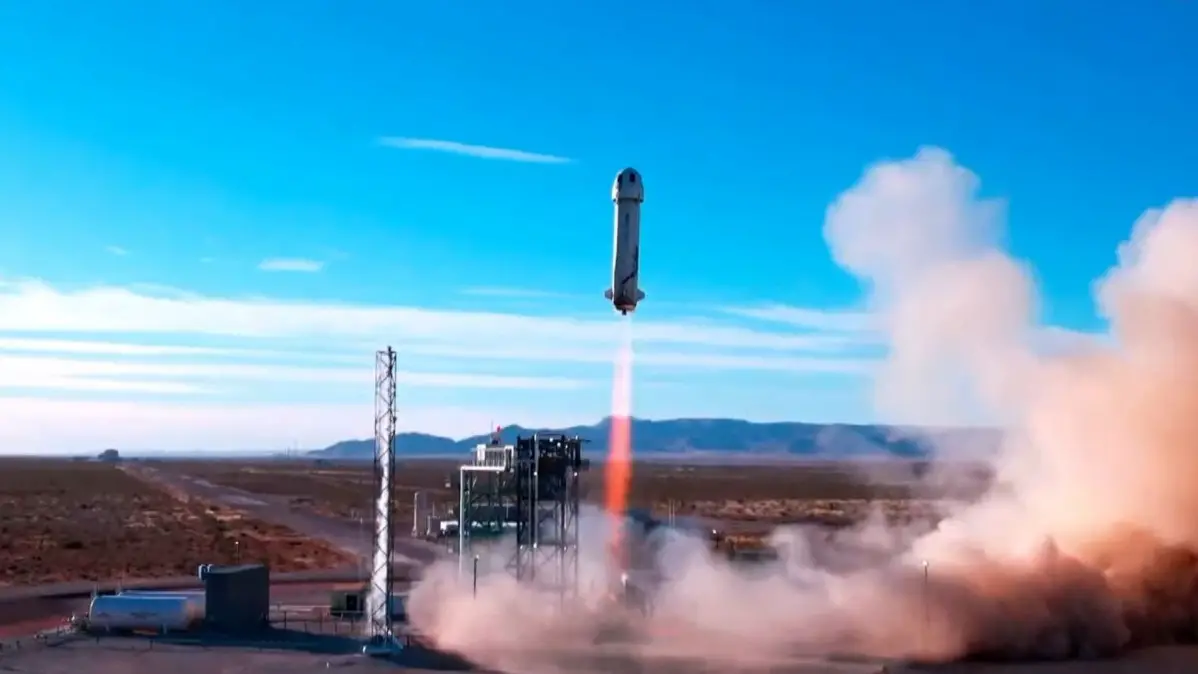 Bezos, the creator of Blue Origin, rode on the company's first crewed spaceflight in July, marking the company's entry into the suborbital tourism industry, where it competes with Virgin Galactic's Richard Branson.
Elon Musk's SpaceX is also a player in the commercial space travel sector. However, the company's Crew Dragon capsule goes into orbit at a far higher height than Blue Origin and Virgin Galactic's spacecraft, and spends days rather than minutes in space.
Blue Origin has sold roughly $100 million worth of tickets to future passengers, according to Bezos, but the price of a seat on New Shepard has not been released.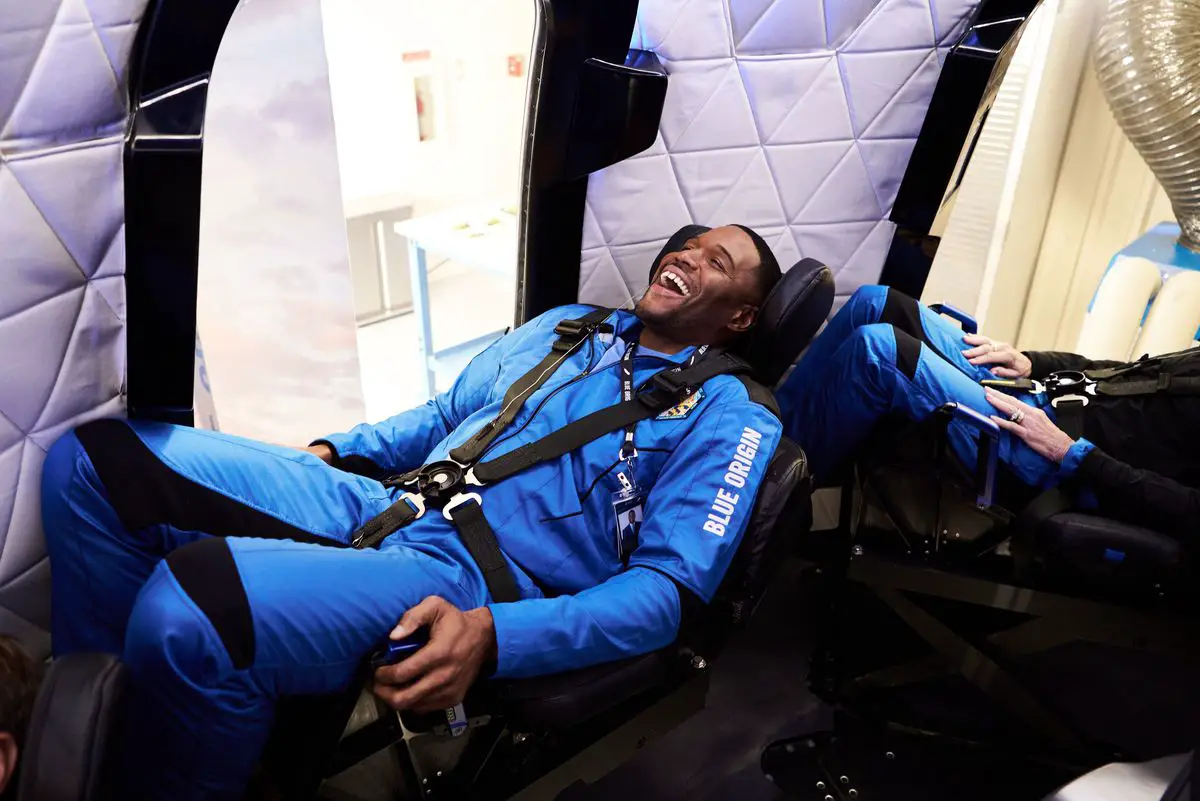 The big picture
This voyage was the third in a series of space tourism flights that Blue Origin believes to take affluent clients to the edge of space. It may be a revenue stream that helps Blue Origin finance its other, more ambitious space initiatives, such as building a 300-foot-tall rocket capable of launching satellites into orbit and a lunar lander.
It is unclear how much the paying passengers on Saturday's aircraft paid for their tickets. Blue Origin has not announced a ticket pricing, but it did hold an auction earlier this year to offer an additional seat beside Bezos on his July voyage.
The winning bidder agreed to pay a stunning $28 million for the seat, but the still-anonymous bidder decided not to accept it just yet. Instead, Oliver Daemen, an 18-year-old whose father had finished second in the ticket auction, stepped in.
Taylor, who was on the same aircraft as Strahan and Shepard, told CNN Business that he took part in the auction but did not win. However, Blue Origin then contacted him to offer him a place.
He refused to specify how much he paid for his ticket, citing Blue Origin's requirement that passengers sign non-disclosure agreements prohibiting them from discussing specific parts of the launch.
However, Taylor, the chairman, and CEO of space investment business Voyager promised to give an equal amount to charity, particularly to groups that encourage handicapped people's access to space and grant fellowships to women and people of color in the aerospace sector.
Taylor wants other affluent people who purchase space trips to do the same, following in the footsteps of billionaire Shift4 CEO Jared Isaacman, who turned his three-day trip to orbit on a SpaceX rocket into a charity event for St. Jude, to which he gave $200 million.
Taylor thinks that everyone will follow his lead. On Saturday's Blue Origin flight, he claimed he would urge his fellow paying passengers to do the same.
"My expectation is that commercial spaceflight will cost $300 to $400 million in the next five years," Taylor added. "And, surely, those who can afford these tickets can purchase twice as many? They are not spending their last dime on a space ticket, after all. So that is why I would want to conduct a call to action."