Nobody is surprised by Elon Musk's obsession with cryptocurrency. The world's wealthiest man is a vocal supporter of decentralized cryptocurrencies and has Bitcoin, Ethereum, and Dogecoin in his wallet.
Elon Musk just revealed that Dogecoin will be accepted in Tesla's goods shop. The price of Doge increased by 16 percent the following day as a result of this.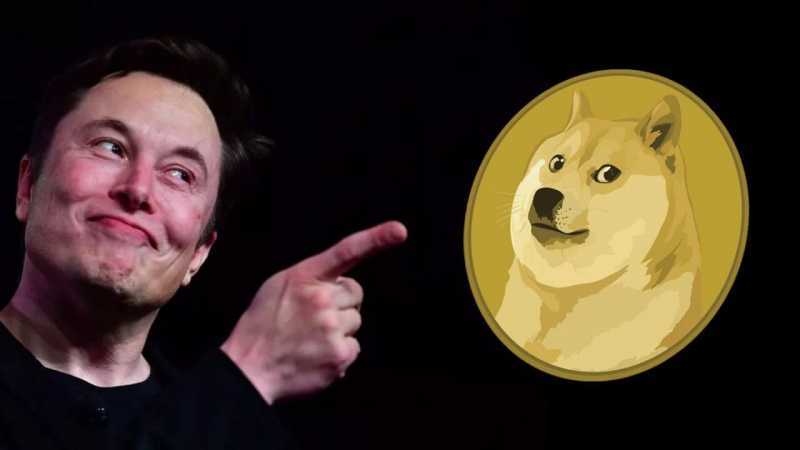 The following products may be bought using Doge:
Children's Cyberquad (12,020 doge / $2,320), 835 doge Giga Texas Belt Buckle (about $161) and, Cyberwhistle (300 doge/approximately $58)
Only Dogecoin may be used to purchase the S3XY Mug from the online Tesla shop in the United Kingdom. The merchandise costs 150 doge (about $29).
Press LIKE if you can't wait until Tesla accepts #Dogecoin 😍

— Matt Wallace (@MattWallace888) January 26, 2022

Elon Musk recently tweeted that if McDonald's begins taking Dogecoin, he will eat a happy meal on live tv.
"Mom, Elon is pushing crypto again," one of the tweet's comments reads. "If McDonald's accepts dogecoin, I would eat there every meal for the rest of my life," one user remarked.
Cybertruck DOGE
Elon Musk's Twitter followers are already wagering big on a prediction that the future Tesla Cybertruck would take Dogecoin as a form of payment.
"Been driving newest Cybertruck prototype around Giga Texas," Elon Musk said on his official Twitter account. It is fantastic!"
The tweet's commenters have started pleading with Elon to take Dogecoin as payment for the Crybertruck. Many DOGEARMY members have even left comments with changes of Doge copied on the Tesla Cybertruck.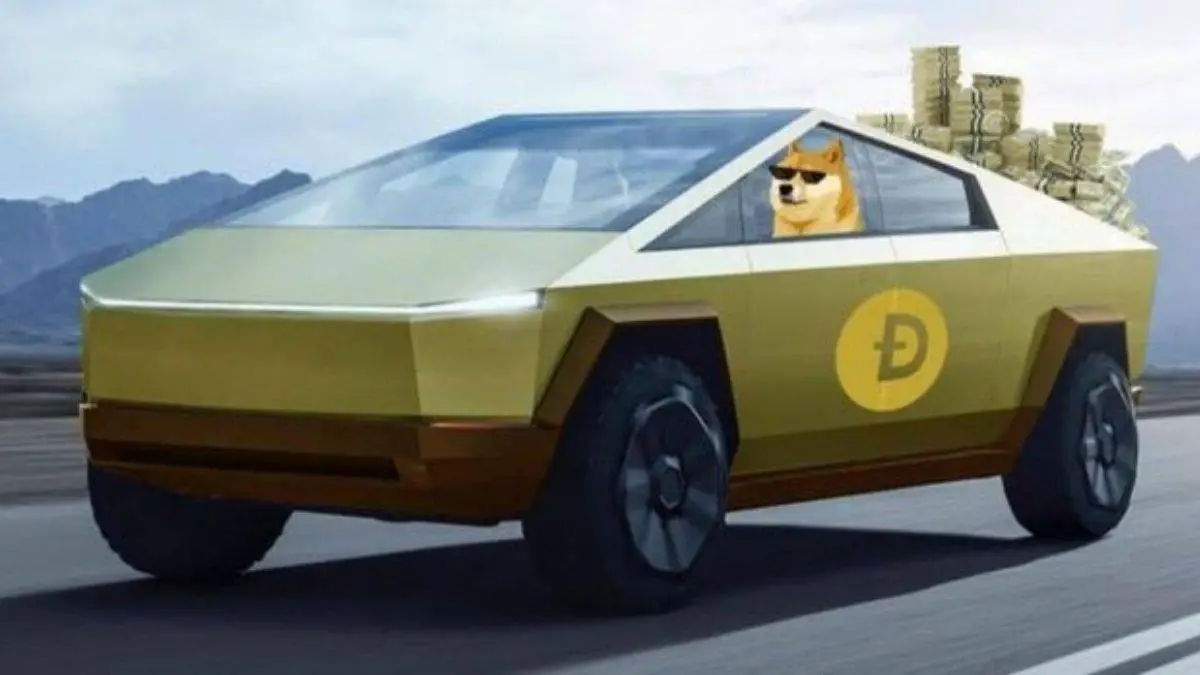 Do you believe Elon Musk will listen to the people and embrace DOGE, considering that he has been a vocal backer of the world's most popular meme-coin?
Doge Cybertruck pic.twitter.com/flIVj373e8

— Fintwit (@fintwit_news) January 26, 2022
As Tesla stock rises ahead of a key earnings report, Musk declares the Cybertruck "awesome."
Elon Musk, the CEO of Tesla, has been tweeting ahead of the company's earnings report, which is due to be released after the closing bell on Wednesday. The tweet might be a foreshadowing of what he would say on the conference call after the company's fourth-quarter results report.
Musk said on Twitter that he has been driving the Cybertruck about Austin, Texas and that he like it.
The new Tesla production plant, which will ultimately create the Cybertruck, is located near Austin. Model Y crossover cars will also be produced at that facility. As the new facility ramps up in the coming days, the Model Y will be the top focus.
Tesla's headquarters are now in Austin, and Musk is in town not just to drive Cybertrucks but also to participate in the company's fourth-quarter results conference call.
Musk said in 2021 that he would not always attend quarterly earnings conference calls, and he did not participate in Tesla's third-quarter results call. He will be on the call again on Wednesday to offer Tesla investors a product update.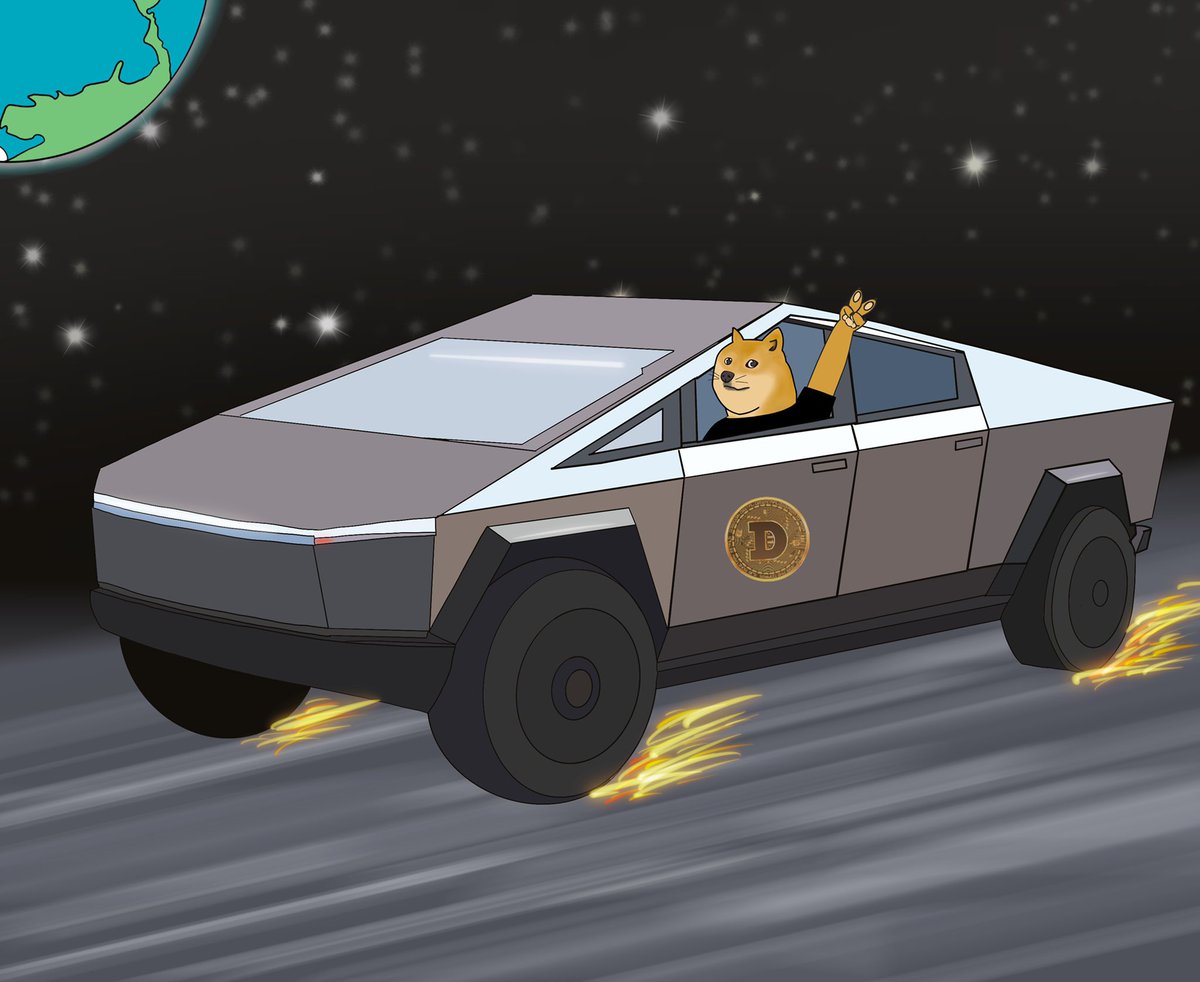 Cybertruck, as well as Austin production, will very certainly be mentioned on the call. Austin is expected to begin building Model Y automobiles any day now, according to investors. The Cybertruck's arrival time is less definite. That vehicle is expected to be released in late 2022 or early 2023, according to investors.
According to FactSet, Wall Street expects profits of $2.36 per share from $17.1 billion in sales, which is the key reason for the upcoming report and conference call.
The company's Cybertruck is a crucial vehicle. Trucks account for over 20% of all new light vehicles sold in the United States each year. For Tesla, an electric truck opens up a huge new market.
Been driving latest Cybertruck prototype around Giga Texas. It's awesome!

— Elon Musk (@elonmusk) January 26, 2022

However, the electric vehicle industry will be fiercely competitive. By the time the Cybertruck reaches the road, Ford Motor (F), General Motors (GM), and Rivian Automotive will all have electric truck options (RIVN).
Tesla shares have dropped around 13% year to date as of Wednesday's trade, about in line with the Nasdaq Composite Index.
In premarket trade on Wednesday, shares were up more than 4%. The tweet is unlikely to have boosted stock prices. The stock market as a whole is rising. Futures on the S&P 500 and the Dow Jones Industrial Average climbed 1.5 percent and 1.1 percent, respectively.