SpaceX Starlink satellites twice approached the Chinese Space Station (CSS) in orbit, prompting China to warn of "close contacts" with Elon Musk's space program.
Both the July 1 and October 21 incidents prompted the Chinese spacecraft to perform collision avoidance maneuvers.
The Chinese team told the UN secretary-general in a diplomatic statement they provided earlier this month that on both occasions there were crew members on board, "which might represent a hazard to the lives or health of astronauts."
Since its launch on April 29, the CSS "Tiangong" has maintained a nearly circular orbit at a height of around 390 kilometers with an orbital inclination of about 41.5 degrees.
At an altitude of 382 kilometers, where it remained from May 16 to June 24, the Starlink-1095 satellite steadily descended from its intended 555-kilometer orbit, a possible collision was highlighted. According to a statement on the UN Office for Outer Space Affairs website, the CSS was obliged to perform an evasive maneuver on July 1 due to a near approach between the two spacecraft.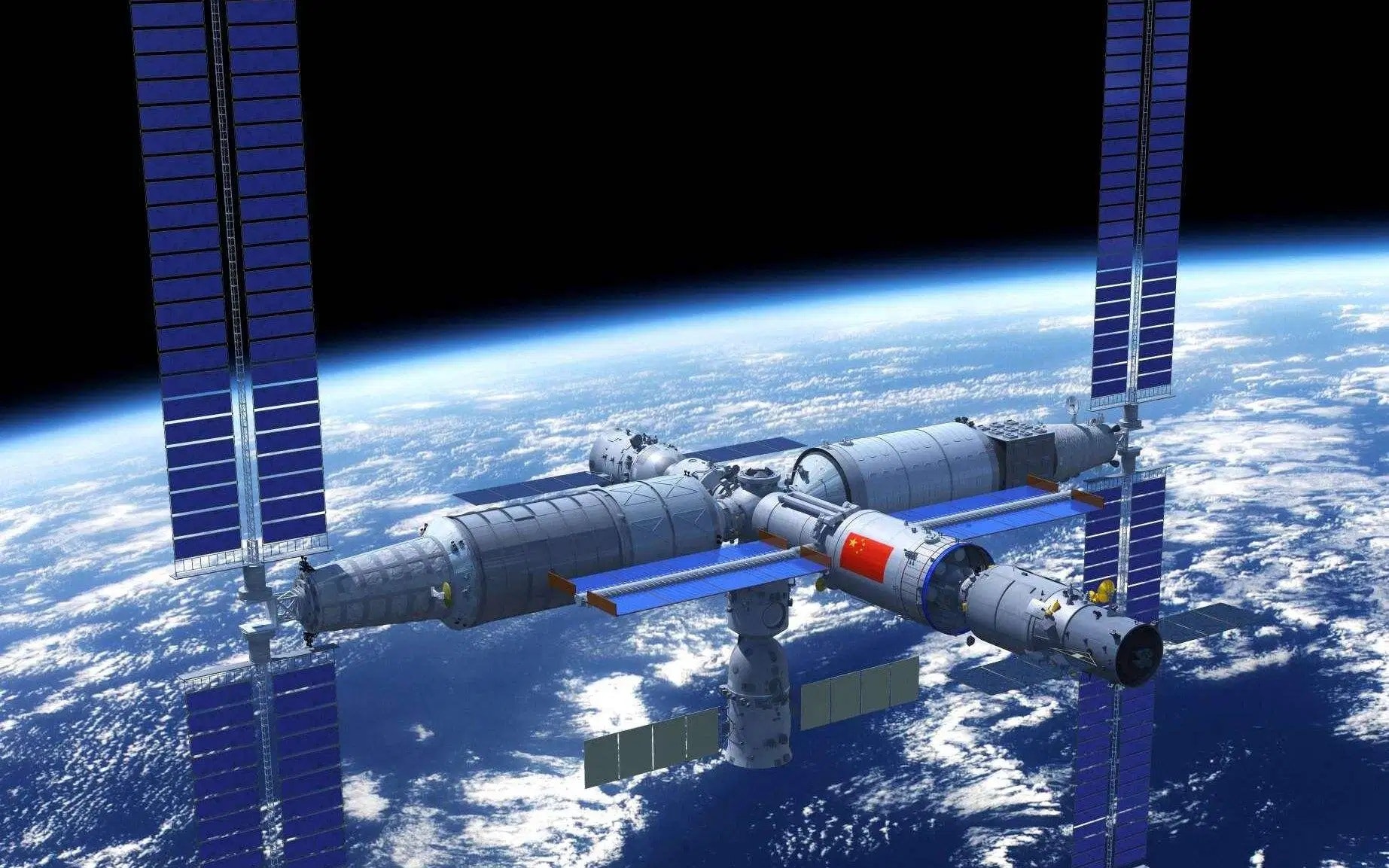 When the Starlink-2305 shifted its orbit in October with an "unknown" maneuver plan and unassessable orbital mistakes, the CSS was forced to deploy collision-avoidance control once again, the CSS said.
In September, Starlink-1095 re-entered the atmosphere and burned away, whereas Starlink-2305 rose from a 350km orbit to 550km in October and November, satellite monitoring data shows.
When two spacecraft orbit at the same altitude, there is a chance they may cross paths and collide.
In the message, China requested that the UN remind all state parties to the Outer Space Treaty of their vow to "carry international responsibility for national operations in outer space… whether such activities are carried out by governmental agencies or non-governmental companies."
Musk is the creator and CEO of SpaceX (Space Exploration Technologies), which manages the Starlink broadband satellites and has already launched over 1,900 into orbit since 2019.
When completed, the Starlink network will contain more than 42,000 satellites in orbit, raising worries about orbital overpopulation, safety hazards to other spacecraft, and a detrimental influence on astronomical observations.
In March, SpaceX struck a deal with the US space agency Nasa, agreeing to direct Starlink satellites away from the International Space Station (ISS) or other Nasa spacecraft if they went too near. It also promised to launch its satellites into initial orbits that were at least three miles (5 kilometers) away from the ISS or other Nasa missions.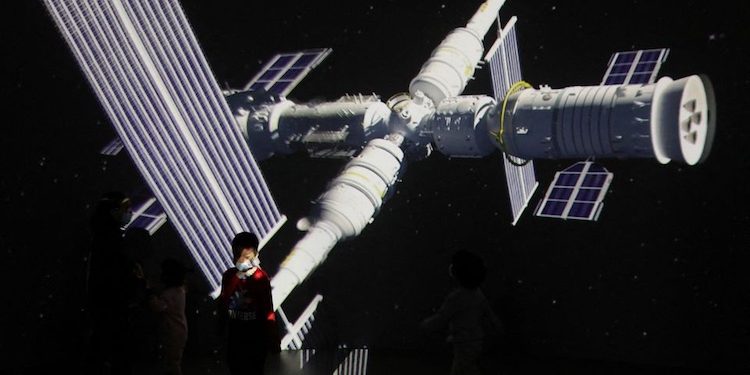 The ISS, which has been operating at a distance of around 420 kilometers from Earth since 1998, has also undertaken multiple avoidance maneuvers to avoid space debris, most notably a US rocket piece on December 1.
According to SpaceX, its Starlink satellites are built with automated orbit altering characteristics to prevent collisions, and other spacecraft are not required to maneuver in the event of a contact.
Aside from SpaceX, other commercial firms, like Amazon, OneWeb, and Telstar, have declared intentions to further occupy space with their own internet service constellations.
Chinese astronaut pair complete six-hour spacewalk
An extravehicular mission involving two Shenzhou-13 astronauts took place Sunday for six hours, during which they installed equipment outside China's Tianhe space station module.
According to the China Manned Space Agency, astronaut Ye Guangfu, wearing a Fetian EVA suit with yellow insignia, opened the Tianhe airlock door at 5:44 a.m. Eastern time on December 26 before departing the space station module.
At 6:37 a.m., mission commander Zhai Zhigang, wearing a Feitian suit with red markings, followed his colleague outside to begin his third spacewalk, which began at the International Space Station. Wang Yaping, the third member of the Shenzhou-13 crew, aided from within the Tianhe module by manipulating the massive robotic arm of the module.
In the vicinity of Tianhe, the couple installed a third panoramic camera, conducted more equipment testing, and made preparations for upcoming operations. By 11:55 a.m., all operations had been finished. CMSA made a statement.
In April of this year, the Tianhe core module was launched, and this is the fourth EVA that has taken place since then. In the next year, China will perform testing with the Tianzhou cargo spacecraft, which is presently docked with Tianhe, as well as launch two additional modules meant to house scientific research.
Ye's first spacewalk occurred after he supported Zhai and Wang Yaping from inside Tianhe during the first Shenzhou-13 EVA on Nov. 7. Zhai became the first Chinese citizen to carry out a spacewalk during the 2008 Shenzhou-7 mission, and he also took part in the EVA with Wang in November.
A section of the EVA was shown live on Chinese state television, which included English-language coverage from the China Global Television Network (CGTN).
Shenzhou-13 was launched on October 15 and is anticipated to stay in orbit until March 2022, with the three members of the crew remaining aboard. The Shenzhou-12 mission to the Tianhe module, which took place from June to September last year, is the second trip to the module.
China's human spaceflight agency and official media have begun publishing more frequent updates on the Shenzhou-13 mission, reflecting growing confidence in the country's ability to achieve the outreach, political, and soft power potential of the international space station project. Many official sites also noted that the Shenzhou-13 spacewalk took place on the anniversary of Mao Zedong's birth, which happened on the same day as the Shenzhou-13 spacewalk.
Previously, authorities prohibited the public release of film and photos from the Shenzhou-12 mission and the first several weeks of the Shenzhou-13 mission.
During a live scientific lecture from Tianhe on December 9, the Shenzhou-13 crew gave a tour of the space station as well as demonstrated a variety of unusual phenomena that only occur in microgravity.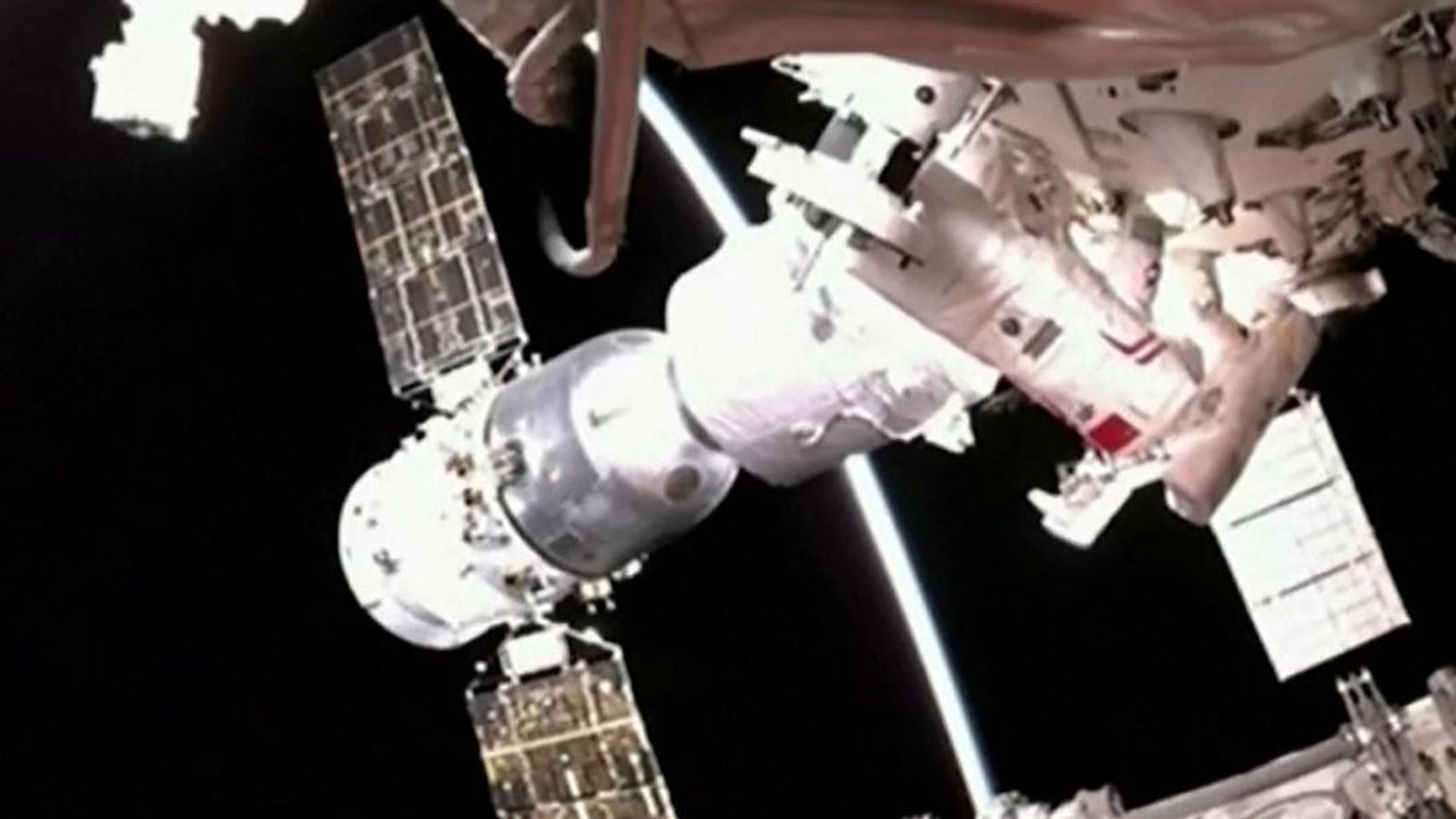 The "Tiangong classroom" was designed specifically for schoolchildren, with the goal of increasing interest in STEM subjects in particular. A question and answer session featured questions from students from schools in Beijing, the Guangxi Zhuang Autonomous Region, and Sichuan Province in the southwest, as well as queries from students in Hong Kong and Macao who were not from the mainland but were studying in China.
Live English language coverage of the event, on the other hand, portrays China's space activities in a benign and beneficent light, in contrast to previous reports on hypersonic vehicle testing. More Tiangong courses are expected to be offered in the future.