The first prize money has been awarded in the largest XPrize competition ever held, with 23 student teams getting financial injections to further their carbon removal technology.
Among the winners are a variety of forward-thinking initiatives addressing the issue of rising carbon dioxide levels in the atmosphere, as well as those that seek to address more than one environmental issue at the same time.
The US$100 million Carbon Removal XPrize was launched in February with the goal of developing technology that can remove CO2 from the seas and the atmosphere.
Elon Musk, CEO of Tesla and SpaceX, will fund the four-year competition, which will see competing teams demonstrate not just how carbon can be harvested from the air, but also how it can be properly stored for at least 100 years.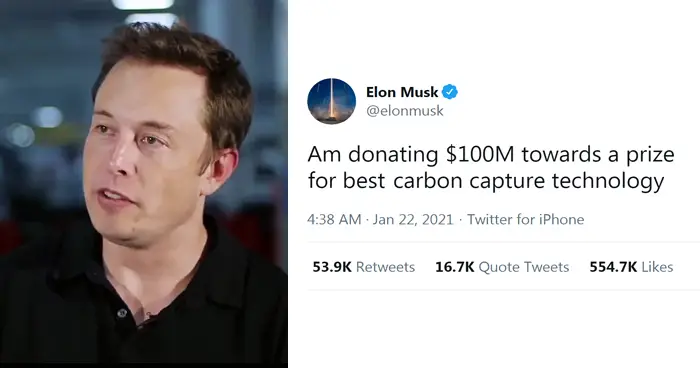 A Student Awards purse of $5 million was set aside as part of the larger competition. The idea was to inspire the next generation of climate innovators, and 195 teams from 44 nations entered the competition.
Their submissions included extensive ideas on their technologies in order to persuade a panel of judges that they were not only scientifically plausible, but that the students also have the technical know-how to carry out their plans.
Twenty-three teams were chosen as champions, with 18 receiving $250,000 to continue developing their innovations and the opportunity to compete in the main competition. Five others received $100,000 to create technology that will aid in the measurement, reporting, or verification of carbon removal in a broader sense. Let us have a look at some of the most noteworthy instances from this year's winners.
CO2 to power asbestos removal
Skyrenu Technologies, a collaboration between the Universite De Sherbrooke and the Inrs-Eau Terre Environnement Research Centre in Canada, intends to tackle two problems at once with a direct air capture (DAC) device.
These reactors are intended to remove CO2 from the atmosphere, and the team's version directs high-concentration gaseous CO2 into a separate device, where it reacts with mine tailings to form carbonated rocks for convenient storage.
It intends to install them directly at mine waste sites to cut transportation costs, and its first stop will be abandoned asbestos mines in Quebec, where it hopes to lessen health risks from the residue.
The process will be driven by renewable energy, and the team claims that two gigatonnes of current tailings from asbestos mines have the ability to remove 700 metric tonnes of CO2.
Old oil rigs as seaweed farms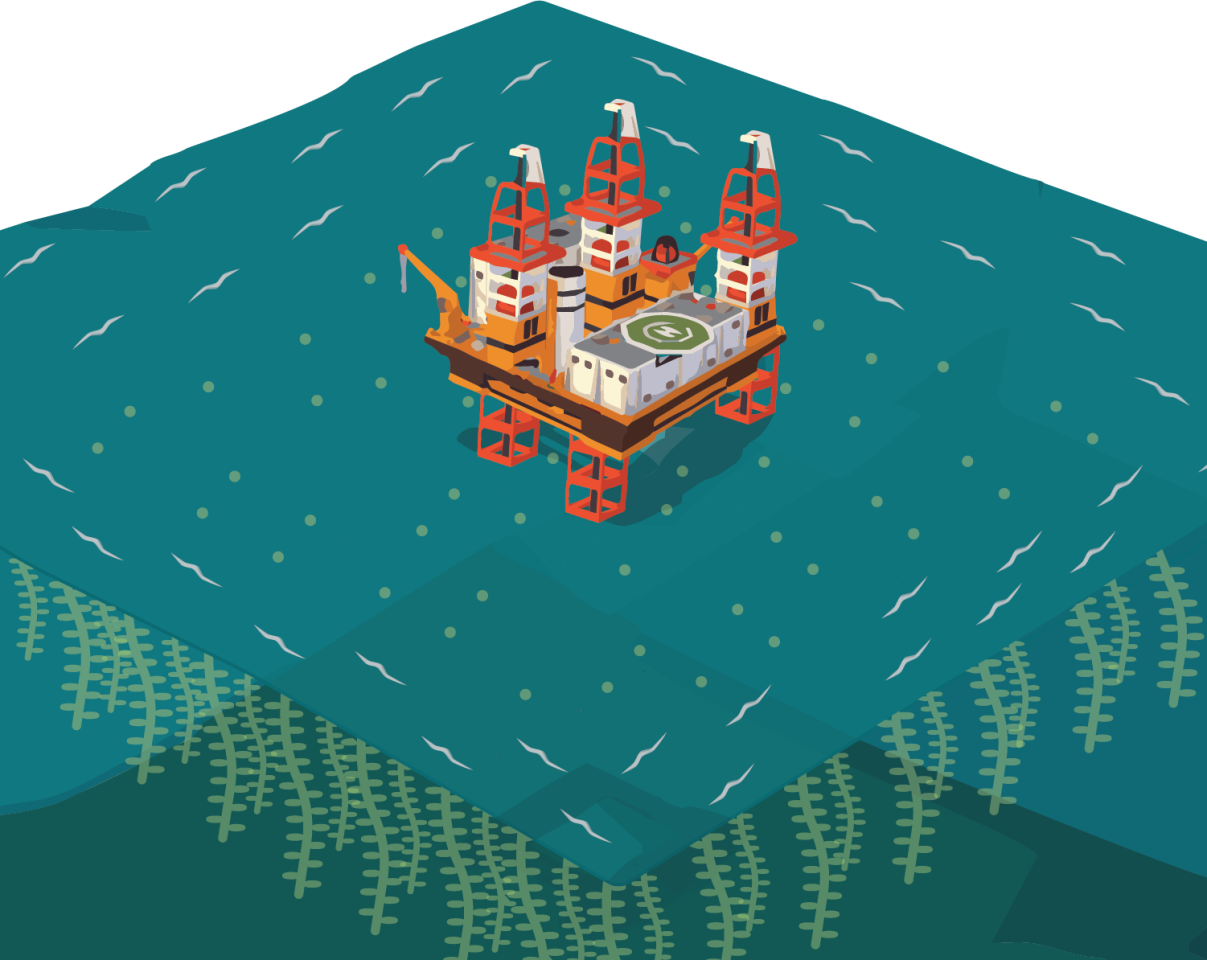 The Blue Symbiosis team from Australia's University of Tasmania is looking to tap into the natural CO2-absorbing properties of seaweed, by repurposing oil and gas rigs as regenerative farming sites.
The offshore platforms provide the trunk, while the seaweed will act as the branches, according to the team. The team aims to scale up production to the point where the system can have a real impact on ocean health, with part of the seaweed to also be used in construction materials such as fire-resilient bricks, enabling the carbon being stored to be quantified.
"I researched the potential of repurposing oil and gas infrastructure to regenerative seaweed sites, which led to the conclusion that this holds real promise for both environmental and commercial reasons," says team leader Joshua Castle. "Decommissioning oil and gas infrastructure is an emerging AU$60-billion (US$44-billion) problem for governments and industries in which they are expected to share the costs. Seaweed has the potential to deliver vast environmental benefits for ocean health – but if it can't be scaled, significant impacts on ocean health can't be realized.
Supercharged DAC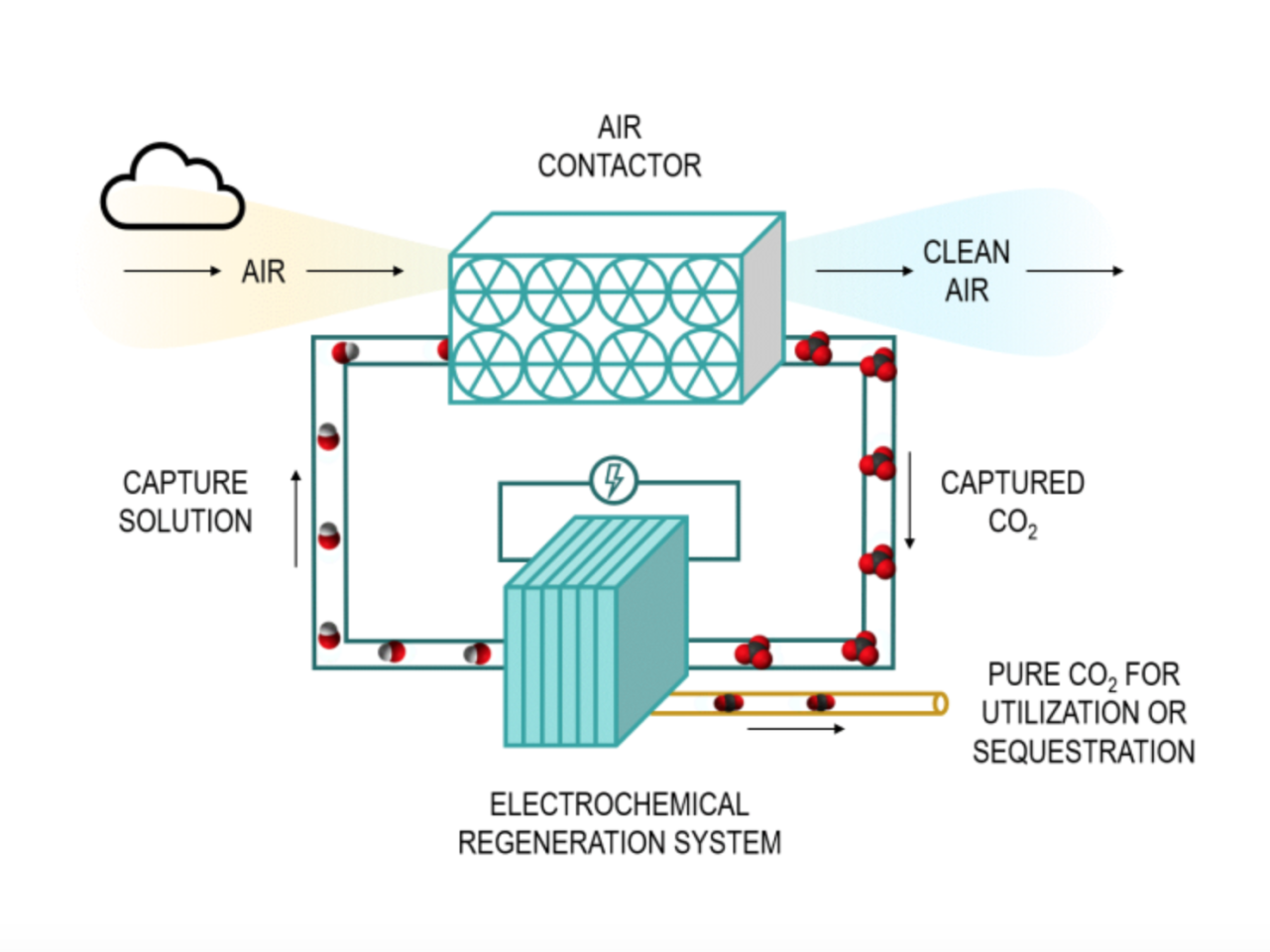 DAC systems are turning up to be a crucial component of future carbon-reduction initiatives, and the E-quester team from the University of Toronto has proposed a version that is 16 percent more energy efficient than those now on the market.
This is based on the team's "unique electrochemical regeneration system," which recycles absorbed CO2 to assist power the air filtering process, with the clean CO2 it creates usable or sequestered.
CO2 for ocean de-acidification
The acidity of our oceans is one of the consequences of climate change, and it poses a serious threat to marine ecosystems, particularly coral reefs.
The University of Miami's Acid Project team is tackling this issue using "green hydroxide," a low-carbon type of alkalinity generated from mining waste products, water, and renewable power. This may then be introduced to the ocean to remove CO2 while also reducing acidity.
"Essentially, it's like one big Alka Seltzer," says team leader Laura Stieghorst. "When the tablet dissolves in water, it can neutralize acid. Distributing this liquid in the ocean will have a similar effect – and speed up a natural part of the geologic carbon cycle that takes thousands of years. Accelerating it to human-time scales can safely lock away our anthropogenic carbon emissions for more than 100,000 years."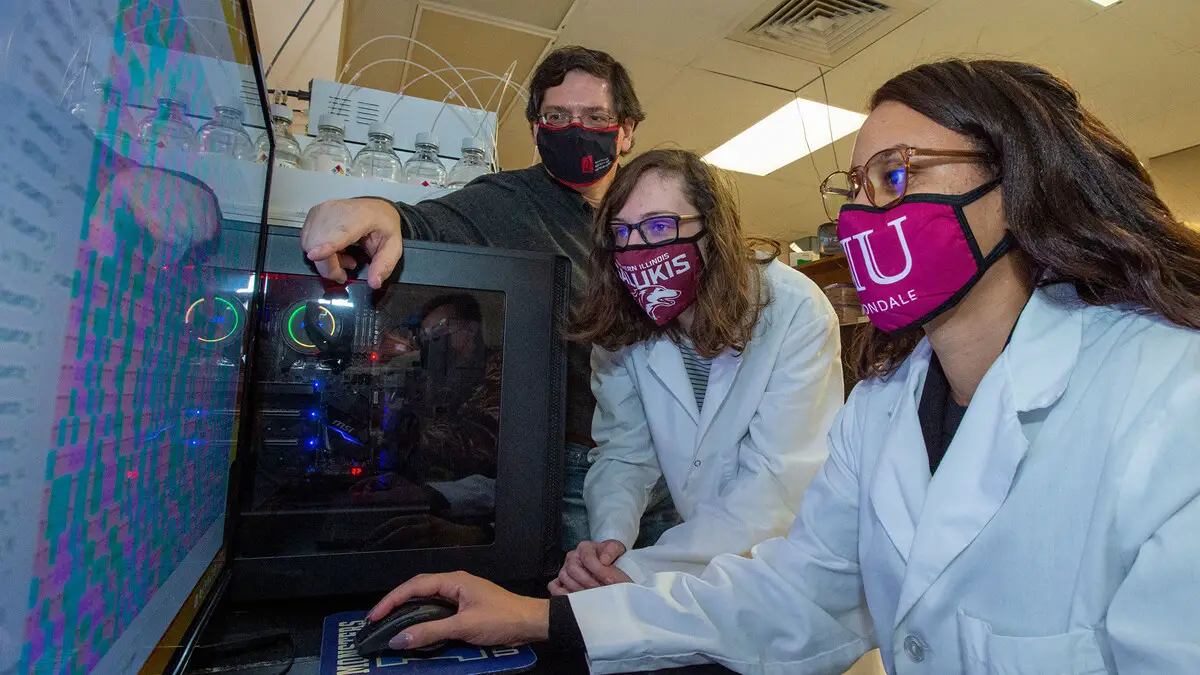 Every year, global agricultural methods generate gigatonnes of plant waste, ranging from glass cuttings to vegetable scraps, which emit CO2 as the material rots away.
Southern Illinois University's Carbon Down Under team is creating a mechanism to liquefy this biomass, transforming it into a tea-like solution that can be pumped into underground cavities.
Subsurface bacteria will eat the fluid, preventing CO2 from entering the atmosphere. This has been tested in the lab, and the team will continue to experiment to investigate its real-world possibilities.
"Fundamentally, we are trying to reduce atmospheric carbon dioxide by putting carbon deep underground," says team member Tia Zimmerman. "But what if the tiny creatures that live down there don't like it? What if they start doing something that adversely affects us on the surface? We don't yet know what they will do with the carbon, and I want to help find that out."
Registration for the main Carbon Removal XPrize competition, which still has $95 million in prize money available, is open until December 1. The source link is provided below for further details.
Spurce: XPrize