Despite the continuing Russian invasion, it looks like SpaceX is only getting started in its attempts to keep Ukraine linked to the internet.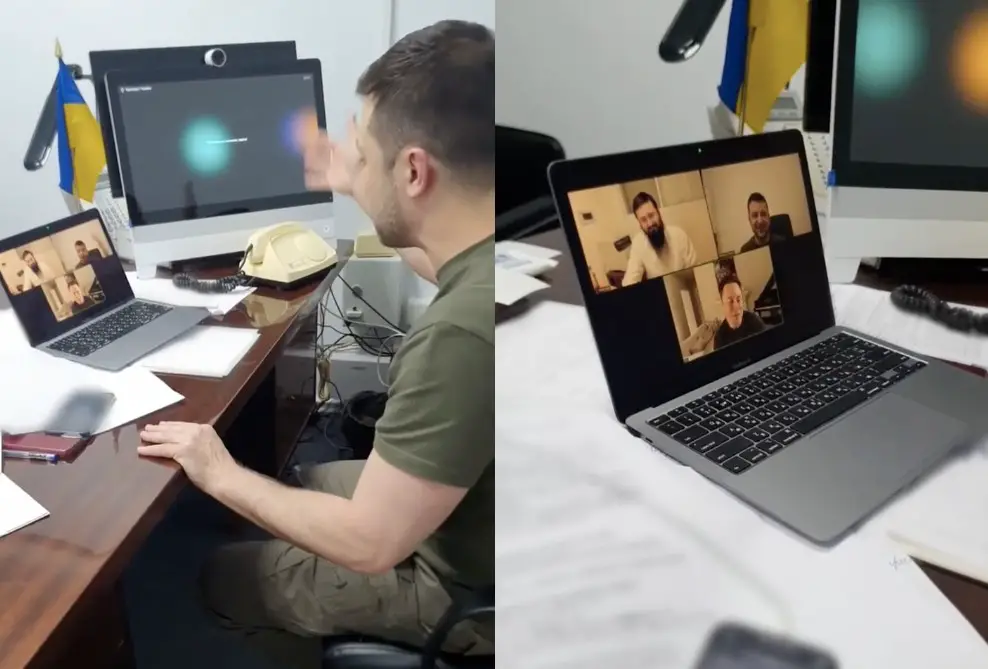 President Volodymyr Zelensky of Ukraine recently announced that Elon Musk has agreed to provide another batch of Starlink satellite terminals to the nation, which will subsequently be put in conflict-affected cities.
Despite the dire conditions surrounding Starlink's imminent deployment in Ukraine, Zelensky expressed hope in his statement, saying that he and Musk discussed "potential space projects" that may be explored after the conflict.
Moreover, the Ukrainian President expressed his gratitude to Musk for "helping Ukraine with words and acts."
"I spoke with Elon Musk. I appreciate his comments and actions in favor of Ukraine. We will get another set of Starlink systems for devastated cities next week.
Possible space initiatives were discussed. But after the battle, I will speak about it," Zelensky said on his personal Twitter account.
On his official Instagram page, Ukraine's president published short footage of his chat with SpaceX CEO Elon Musk. Although the video was just a few seconds long, it clearly showed Musk and Zelensky conversing on Zoom.
The President remained excited during the talk, asking Elon Musk to visit Ukraine after the conflict is ended.
"You are welcome to come after the war if you have time." "I extend an invitation to you," Zelensky added. The President's invitation "sounds fantastic," Musk answered. Musk answered, "I am looking forward to visiting."
Elon Musk became involved in the current Ukrainian crisis when Mykhailo Fedorov, Ukraine's Vice Prime Minister and Minister of Digital Transformation, requested the CEO if he could provide Starlink terminals to the beleaguered nation.
Musk retaliated by sending a truckload of Starlink terminals to Ukraine, which the official said were instrumental in saving many lives. Ukraine's internet connection seemed to be broken prior to the installation of Starlink terminals in the nation.


Dmitry Rogozin, the president of Russia's space agency, did not like Musk's Starlink contribution to Ukraine, accusing him of taking sides in the crisis.
Musk subsequently acknowledged on Twitter that certain Starlink terminals near Ukraine's war zones were being congested for many hours at a time.
The CEO subsequently acknowledged that the satellite system was able to evade the jamming thanks to a software upgrade to the Starlink terminals. In a subsequent article, Musk quipped that SpaceX's current experiences in Ukraine are "free QA" for the company's Starlink program.