The new Tesla Supercharger on Santa Monica Boulevard in Santa Monica, California, opened yesterday, making it the first Supercharger station in Tesla's network to accept Dogecoin as a form of payment.
For the time being, the Supercharger Station remains unfinished. Tesla still has to find a new location for the project, and Musk revealed that it would be devoid of the 1950s restaurant and a drive-in movie theatre that was previously intended for the location.
Instead, it will be added to a separate Supercharger plant, which is currently being built in Hollywood.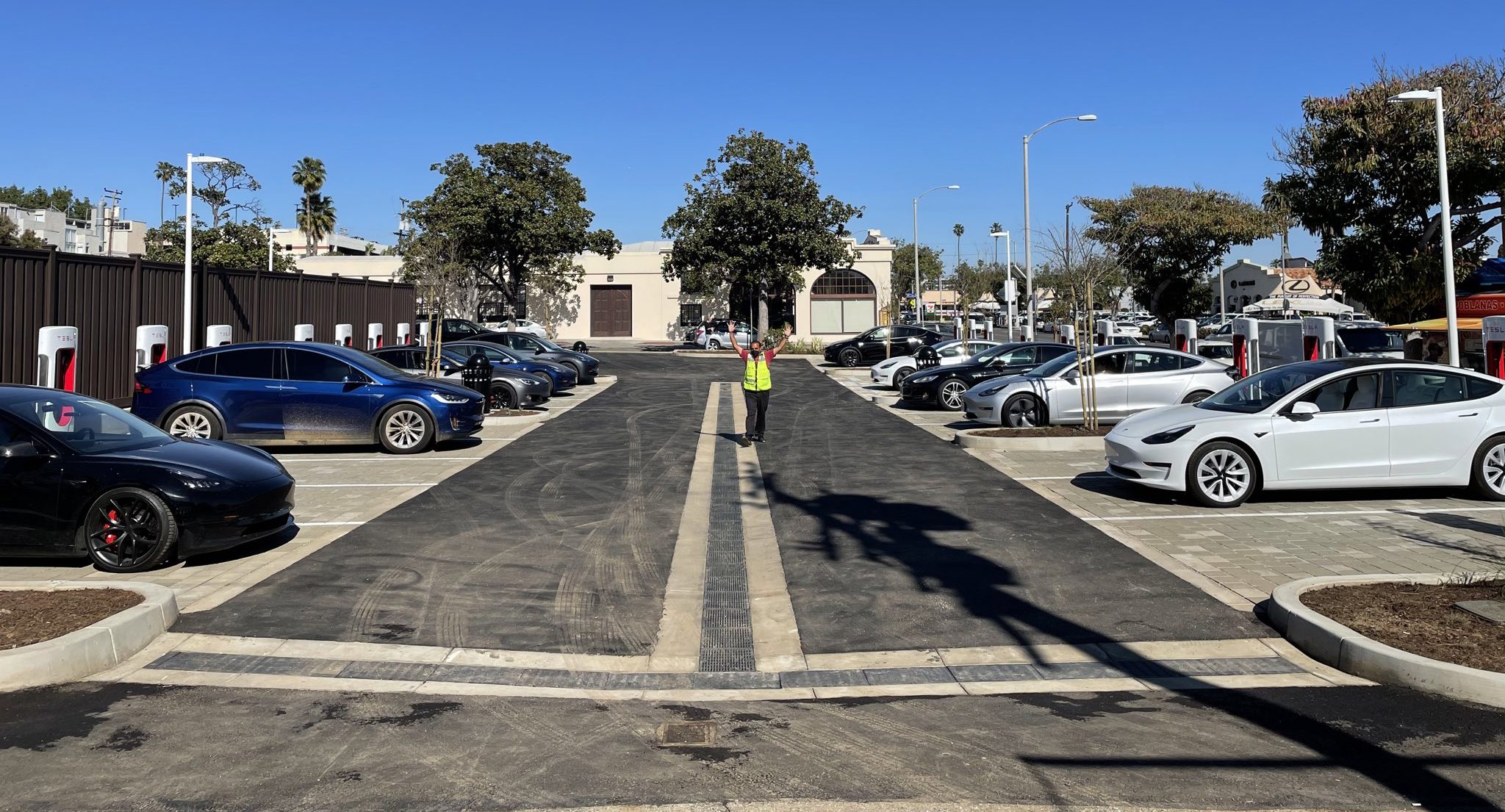 The new Supercharger is situated at 1421-1425 Santa Monica Boulevard, on one of two properties Tesla acquired for the project. 1401 Santa Monica Boulevard is the address for the other. 1421-1425 is the project's supplementary lot, and when it is finished, it will have a total of 26 Superchargers.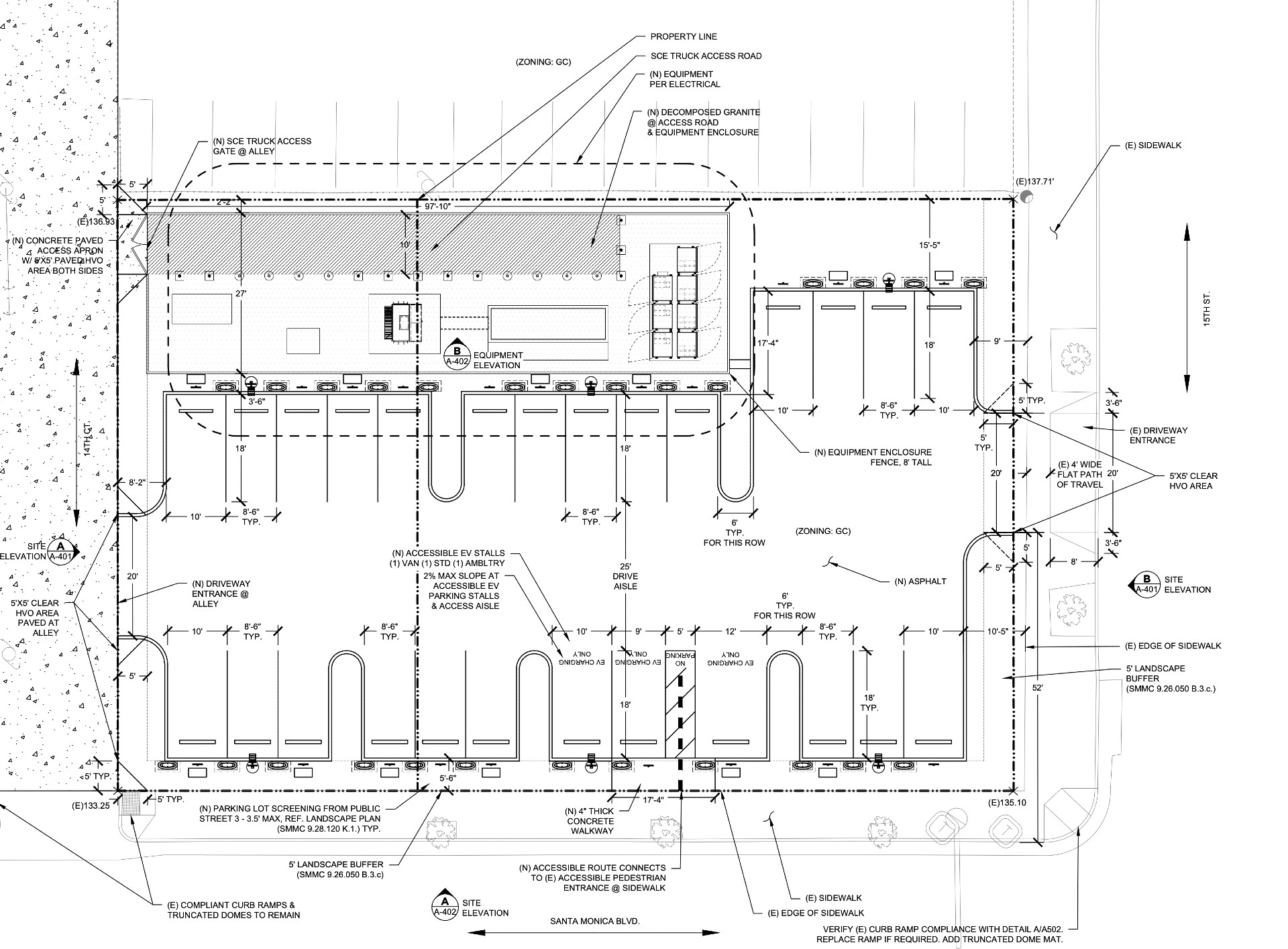 Model Y owner and Los Angeles resident Ryan Zohoury took a snapshot of the new property, which is looking quite similar to the drawings Tesla presented to the Santa Monica City Council last year.
Musk stated that the Santa Monica Supercharger would now take Dogecoin as a form of payment, making it the first Supercharger in the Tesla network to do so.
Musk, a staunch supporter of both Doge and Bitcoin, has long hinted about using Doge as a payment option throughout Tesla's operations. The firm accepts Doge in its online shop, and there are reports that Tesla would take the cryptocurrency as a means of payment for its automobiles in the future.
And, of course, you can pay in Ðoge

— Elon Musk (@elonmusk) February 19, 2022

The Santa Monica Supercharger's main lot is located at 1401 Santa Monica Boulevard. This land will be filled with 36 V3 Superchargers, and Tesla had originally intended to erect a drive-in movie theatre and a 1950s-themed café.
In this parking lot, Tesla included various "Easter Eggs," such as specially-sized parking places. The bulk of the spots are 9 feet wide, but some are as large as 12 feet, which might indicate that when more Supercharging sites are created, more Cybertruck-focused parking spaces will be added.
And futuristic diner / drive-in theater planned for Hollywood area!

— Elon Musk (@elonmusk) February 19, 2022

Teslarati discovered renderings of the Santa Monica Supercharger last year that did not include either eateries or huge projection screens, indicating that Tesla is not intending to develop any of these amenities on-site.
Last night, Musk essentially confirmed that the 1401 lot would not have these features. Instead, they will be added to a Supercharging station in Hollywood.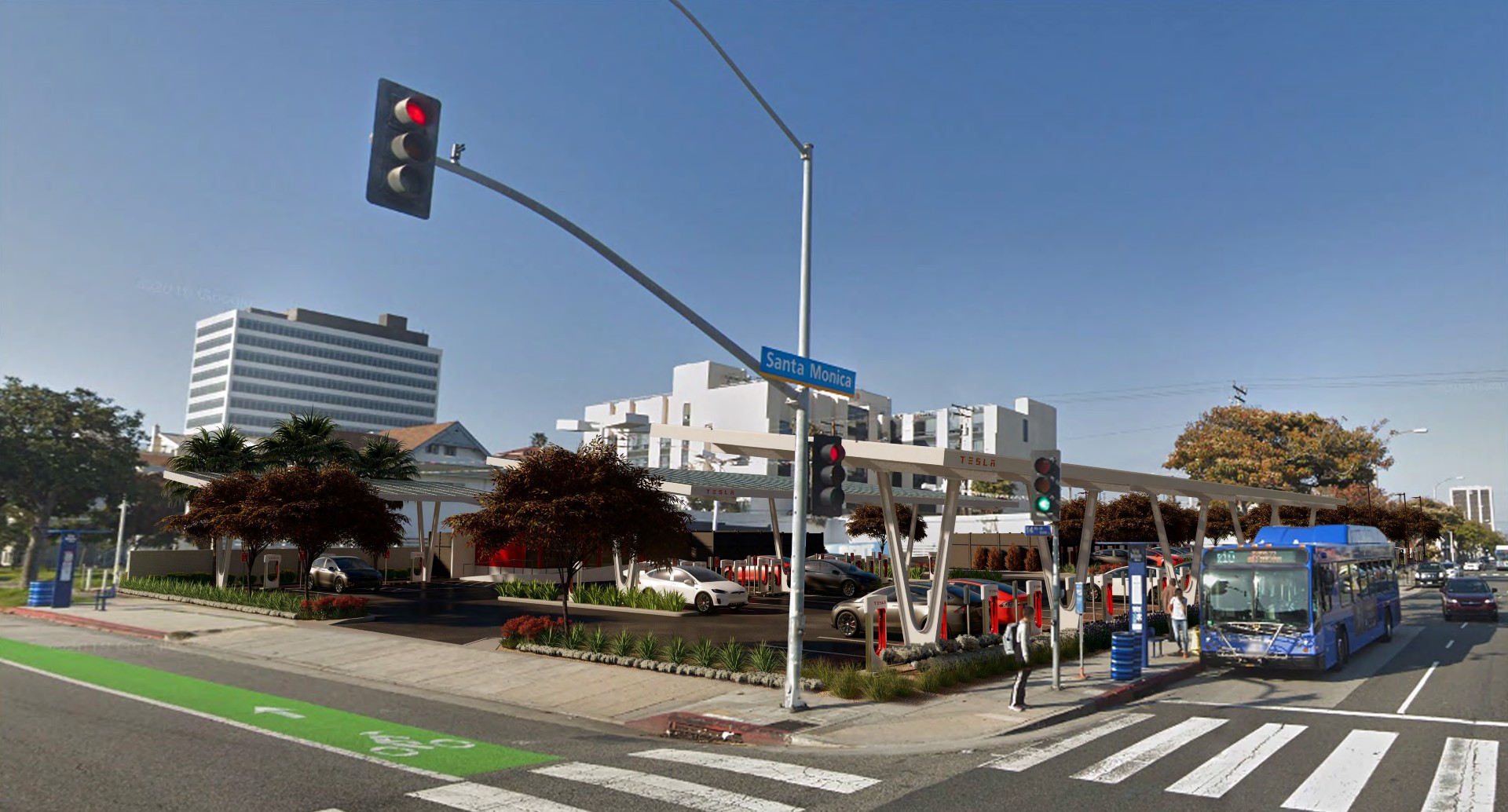 This should come as no surprise. Both of these projects have little space in the blueprints and drawings. On this property, however, there will be a full-service bathroom. To accommodate these elements, Tesla will remodel an existing building.