Elon Musk of SpaceX thinks his towering Starship – the world's most powerful rocket – might make its maiden orbital trip in a month or two.
While he anticipates difficulties, he is optimistic that Starship will reach orbit before the end of the year.
While standing behind the 390-foot rocket at SpaceX's Texas spaceport on Thursday, Musk gave his first big Starship update in more than two years. "Let us make this real!" he exhorted the late-night gathering.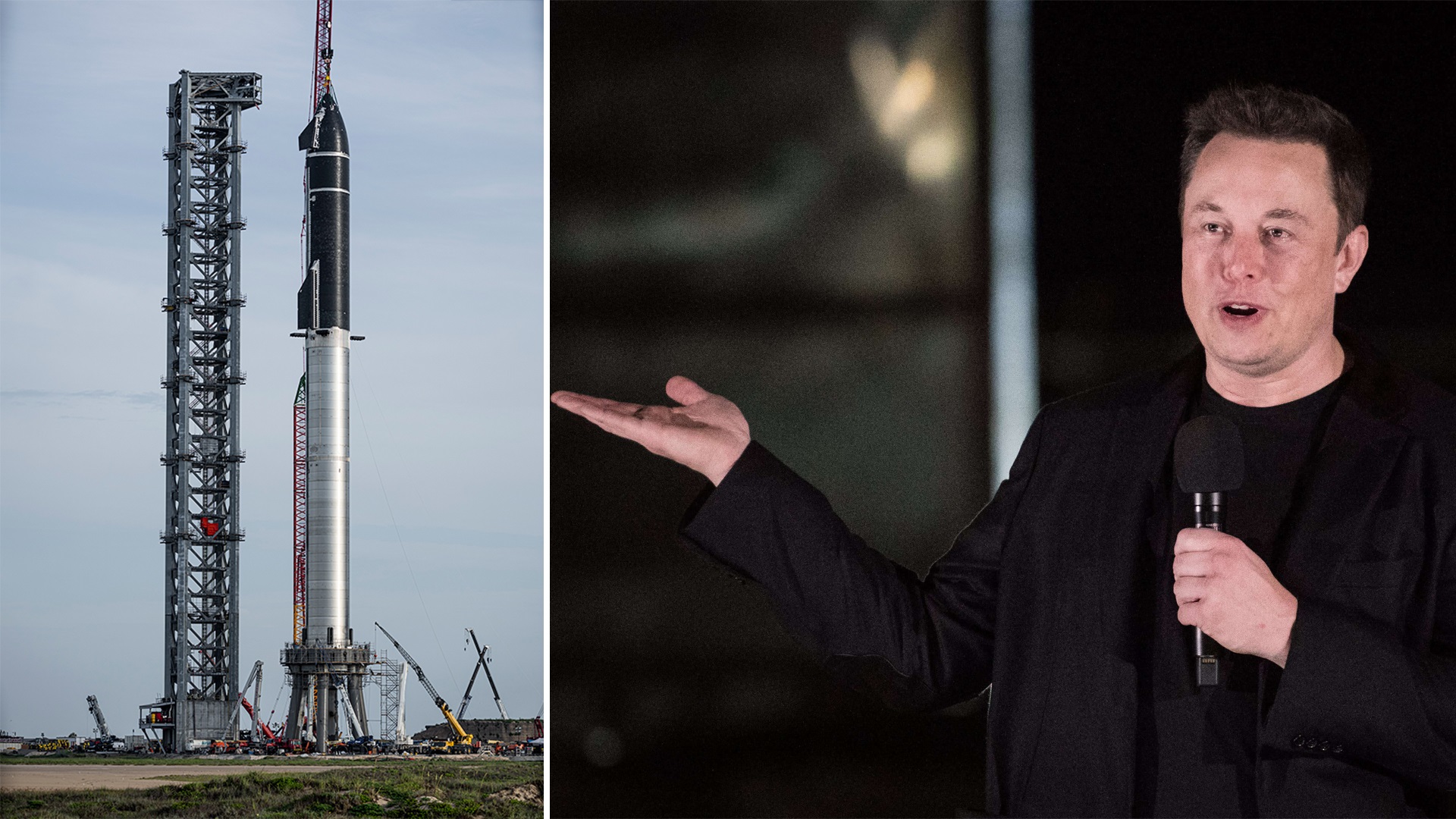 "This is some very bizarre stuff," he remarked. "In reality, it is difficult to believe that is true."
NASA intends to deploy people on the moon with the completely reusable Starship as early as 2025. Meanwhile, Musk plans to send a fleet of Starships to Mars to build a metropolis and transport supplies and people.
For the time being, the maiden missions will deliver Musk's Starlink internet satellites into orbit.
"There will definitely be a few snags along the way," he added, "but we want to iron things out with satellite trips and test missions" before boarding passengers.
The first-stage booster for SpaceX's Super Heavy rocket has yet to launch. However, following a succession of spectacular explosions, the futuristic, bullet-shaped steel Starship – sitting on top and functioning as the upper stage — launched and landed on its own last May. The rocket ship reached a height of 6 miles.
Before moving on to the next step of Starship's development, SpaceX has to get certification from the Federal Aviation Administration. Musk said that he anticipates receiving approval in March and that the rocket should be ready to launch by then. He stated that the debut will be in the following several months.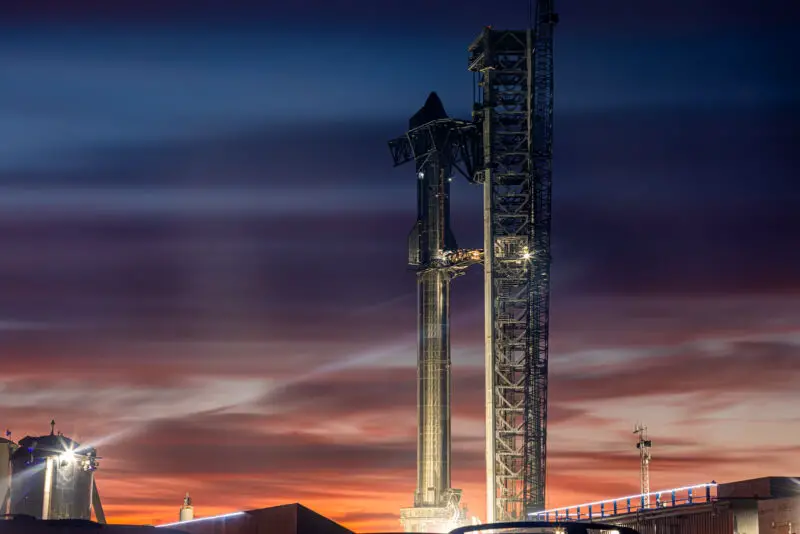 Musk said Starship launches might be moved to NASA's Kennedy Space Center in Florida if the FAA requests more information about possible environmental consequences or if litigation arises. But, he warned, it would put the first orbital launch back by more than a year.
The full-size Starships are huge, standing higher than NASA's previous and current moon rockets and possessing about twice the liftoff force.
Starships might eventually launch from floating ocean platforms anywhere on the planet, Musk claimed, including Cape Canaveral in Florida and the southern edge of Texas at Boca Chica. He anticipates Starships launching three times a day – "rapid reusability" – with refueling stations in orbit for lengthier journeys such as to Mars. According to him, the first replenishment test might take place before the end of next year.
A Starship launch, according to Musk, might cost less than $10 million – or possibly a few million dollars with a high flight rate, which would lower pricing. By today's space standards, he described it as "crazy low" and "ridiculously excellent."
One private client has already signed on with Starship: a Japanese entrepreneur who has purchased a trip around the moon and intends to take a dozen artists with him. Musk intimated that others may be interested in purchasing excursions and promised that additional information would be forthcoming.
Until recently, SpaceX has depended on its much smaller Falcon rockets to deliver satellites, people, and cargo to NASA's International Space Station. Its first private flight, which was bought by a millionaire, took place in September of last year. Another trip to the space station is scheduled by the end of March, with three businessmen each paying $55 million.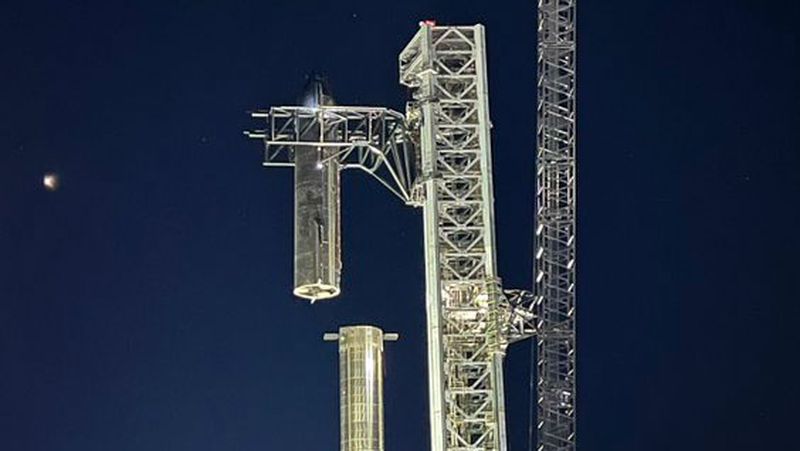 'Less than $10 million' per launch
By landing the most costly portion of the rocket and reusing it several times, SpaceX has slowly reduced the cost of its current fleet of Falcon 9 rockets to below $30 million each flight.
Despite the fact that Starship is several times bigger and is estimated to cost tens of billions of dollars to create, Musk claims that the next-generation rocket will be far less costly each launch.
Musk said, "I am quite certain it would be less than $10 million."
Starship's predicted capabilities in terms of the amount of mass to orbit each launch can transport, along with SpaceX's objective of completely recycling each rocket and booster in a fashion Musk equates to commercial air travel, is the key to that cost-effectiveness.
SpaceX has conducted a number of high-altitude flight tests with Starship prototypes, but the company's next big goal is to go to space. While that milestone was predicted last year, development has slowed, and the orbital flight test is still awaiting regulatory certification.
The Federal Aviation Administration must grant SpaceX a license, and the authority expects to finish a major environmental review in a month or two.
"There may be a few potholes along the way, but… "At this point, I am quite optimistic that we will reach orbit this year," Musk stated.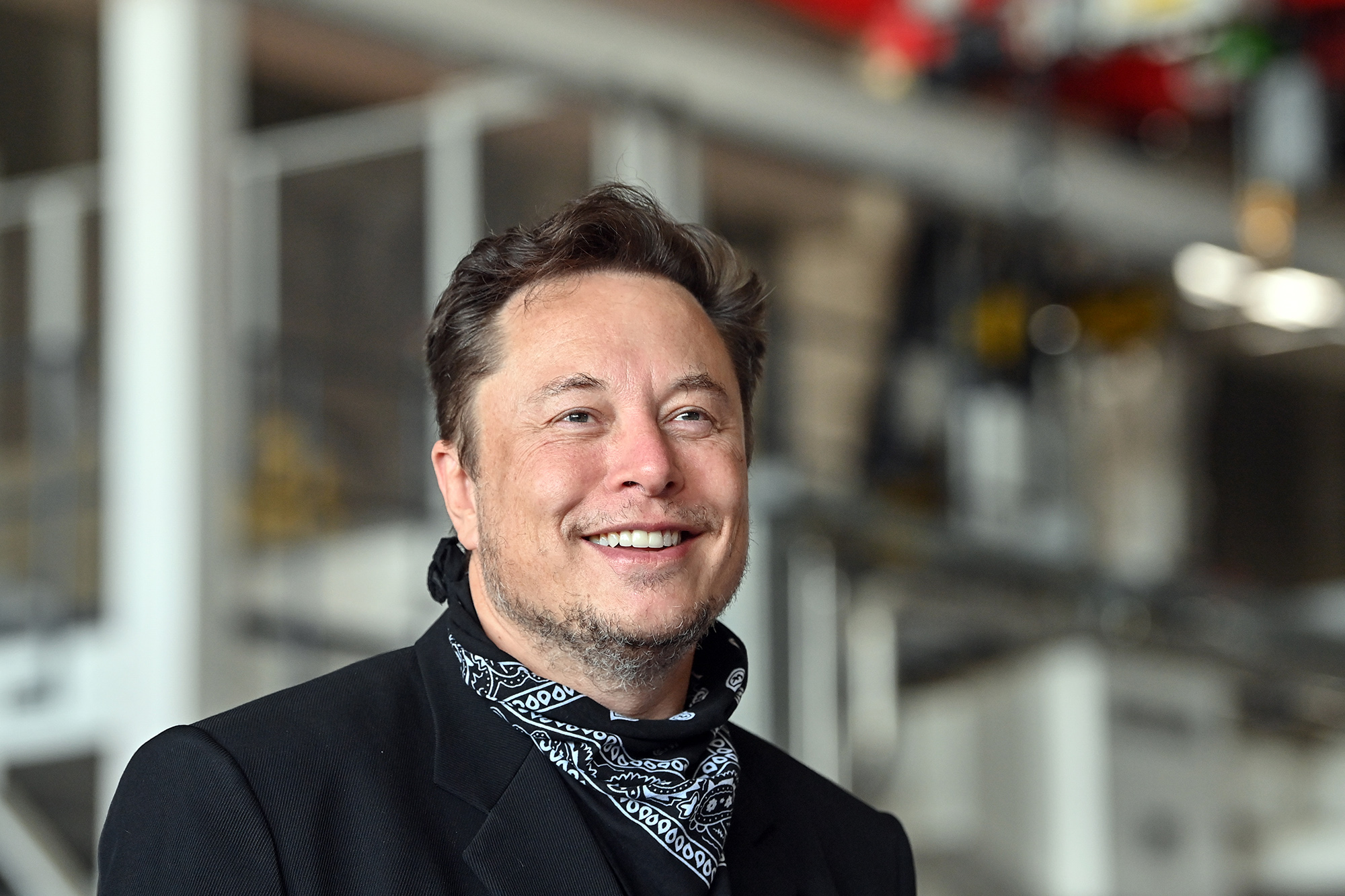 The development of Starship's second generation of Raptor engines, which power the rocket and its booster, is presently the most difficult technological challenge. Seven Raptor engines are required for each Starship, and 33 Raptor engines are required for each Super Heavy rocket.
Musk said on Thursday that Raptor is the "problem I am spending the most time personally" working on, alongside Tesla's development of "full self-driving."
A crisis in Raptor engine development late last year resulted in the departure of a SpaceX executive due to severe problems, with Musk saying on Thursday that Raptor is the "problem I am spending the most time personally" working on, alongside the development of "full self-driving."
According to Musk, the Raptor 2 engines are "nearly completely redesigned" in comparison to the original generation, yet are "much simpler" and more powerful. He also claimed that the Raptor 2 "cost roughly half as much" to create, and that manufacturing is ramping up. Musk claims that the business is "near to attaining" a Raptor 2 engine manufacturing rate of one per day.
With contracts to bring both NASA personnel and commercial passengers to the moon in the next several years, SpaceX will need to improve Starship's interior and life support systems, but Musk said the business is "not concentrating a lot" on the problem right now.
He cited SpaceX's expertise in developing life support systems for its Dragon spaceship, which has so far successfully transported 18 passengers to low Earth orbit.
"That will be significant in the future," Musk added, "but right now our emphasis is on getting to orbit."l
The future of Starship in Texas
The SpaceX CEO also explained why the business picked this Texas location for Starship manufacture and launches, claiming that the "Starbase" complex requires "a confluence of elements."
Given the necessity to launch eastward to "get aid from Earth's rotation," Musk stressed that the site offered a clear route to orbit. It also includes a sparsely inhabited "excellent clean space."
"That does not leave you with a lot of alternatives." Musk said, "It is essential here and Cape Canaveral" in Florida.
SpaceX has restarted construction on a Starship launchpad at NASA's Kennedy Space Center, but Musk said the business "did not want to disturb" present launch operations in Florida due to R&D work on the rocket. Musk also said that he believes "Texas has the perfect number of laws and regulations" for the pilot project.
Some residents have praised the company's quick expansion in Cameron County for providing employment and enticing visitors, while others have condemned it for displacing a seaside village and jeopardizing the wildlife preserve around Starbase. The early stages of Starship's development were fraught with danger, with numerous prototypes being destroyed during testing.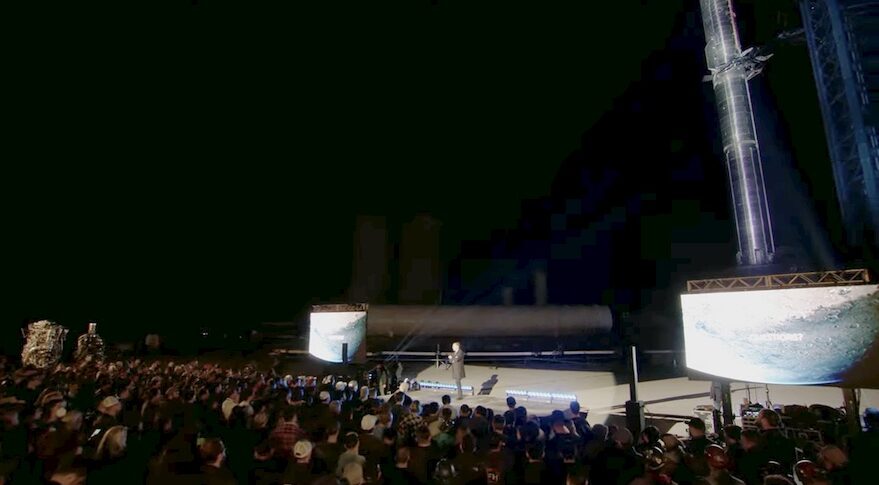 Environmental worries are at the forefront of Starship's future in Texas, but Musk is "confident" that SpaceX will be granted permission to proceed.
"We do not have a lot of information about where the [Federal Aviation Administration] is at right now." "We have received a rough indication that an approval may come in March," Musk stated.
"I do not believe this is going to be destructive to the environment," he continued.
However, if a more in-depth environmental evaluation is necessary, SpaceX is examining its options, with a shift to Florida being the top option, as Musk claimed it would "put us back for quite some time."
"Worst case scenario," Musk added, "is that we would be delayed for six to eight months while we built up the Cape launch tower and launched [Starship] from there."
In that case, Musk said that SpaceX would continue "advanced R&D" work in Texas, including "testing out the new design and new versions of the rocket," but that Starship would be based out of Cape Canaveral.