After a story claimed that Elon Musk's rocket business had requested the Pentagon to pay for the contributions, Starlink's funding and several thousand more terminals could no longer be provided "indefinitely," according to Musk.
After infuriating many Ukrainians with a plan to resolve Russia's conflict in their nation that involved giving up some land, Musk made a statement about support for the internet service in Ukraine.
In addition to terminals, we have to create, launch, maintain & replenish satellites & ground stations & pay telcos for access to Internet via gateways.

We've also had to defend against cyberattacks & jamming, which are getting harder.

Burn is approaching ~$20M/month.

— Elon Musk (@elonmusk) October 14, 2022

"While SpaceX is not requesting reimbursement for previous costs, it is equally clear that funding the current system forever *and* sending thousands of more terminals with data use up to 100 times higher than ordinary families is not an option. This is illogical, "Posted Musk on Twitter.
The rich CEO of Tesla said that Starlink was burning through approximately $20 million USD each month to operate satellite services in Ukraine. He recently said that Starlink in Ukraine has been enabled and supported with around $80 million invested by SpaceX.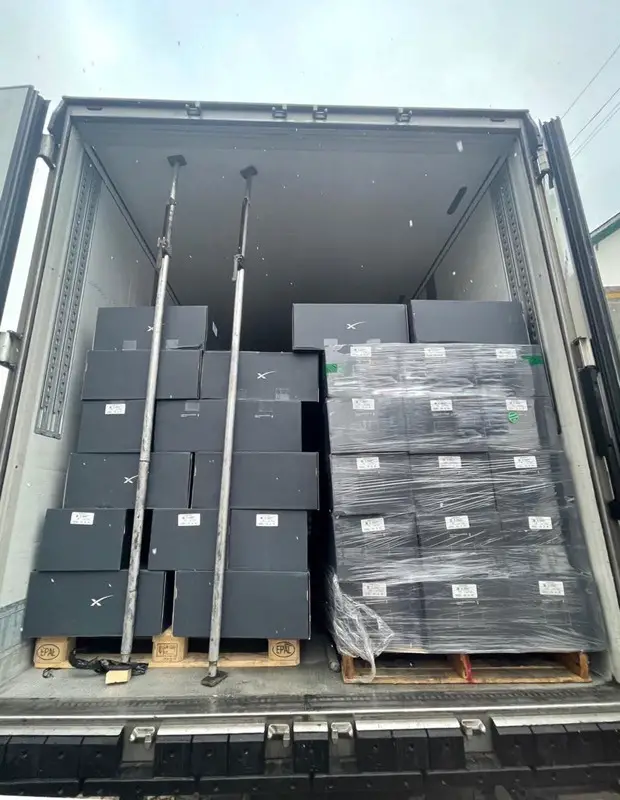 The Starlink service in Ukraine needed money, according to a letter SpaceX wrote to the Pentagon last month, but it was unable to continue to do so without assistance from the U.S. military in the form of tens of millions of dollars every month, CNN reported on Thursday.
Reuters contacted SpaceX for comment about the details of that claim, but they didn't answer.
Criticism of the peace plan for Ukraine
After the Russian incursion crippled internet access, Musk turned on Starlink in Ukraine in late February. Since then, SpaceX has provided thousands of terminals.
Mykhailo Fedorov, the deputy prime minister of Ukraine, claimed last week that following more than 100 cruise missile assaults from Russia, Starlink services have helped rebuild the electrical and communications infrastructure in crucial locations.
Asserting that it is not targeting civilians, Russia refers to its action in Ukraine as a "special military operation."
The "peace proposal" Musk tweeted last week, in which he suggested that Ukraine permanently give the Crimea area to Russia, fresh referendums are conducted under UN auspices to decide the destiny of Russian-controlled territory, and that Ukraine accept neutrality, garnered harsh condemnation from Ukrainians.

The seized area where many people have been slain or forced away cannot host legitimate referendums, according to Ukraine, which claims it would never agree to surrender ground that was taken by force. Volodymyr Zelenskyy, the president of Ukraine, was one among many who objected to Musk's plan.
With inputs from CNN & CBC