Weather forecasts for the launch of a Falcon 9 rocket from Kennedy Space Center led SpaceX to postpone the launch for another 24 hours, until Tuesday evening.
"With better weather for liftoff and rocket recovery, the Falcon 9 launch of Starlink satellites is now scheduled for Tuesday, January 18 at 7:04 p.m. ET," SpaceX stated Monday.
The Space Force estimated that a Monday attempt, which would have taken off at 7:26 p.m., would be 70% "go." The weather for Tuesday's launch from pad 39A, on the other hand, is expected to improve dramatically, with a more than 90% chance of success due to the high pressure setting above. The region will also see cool temperatures.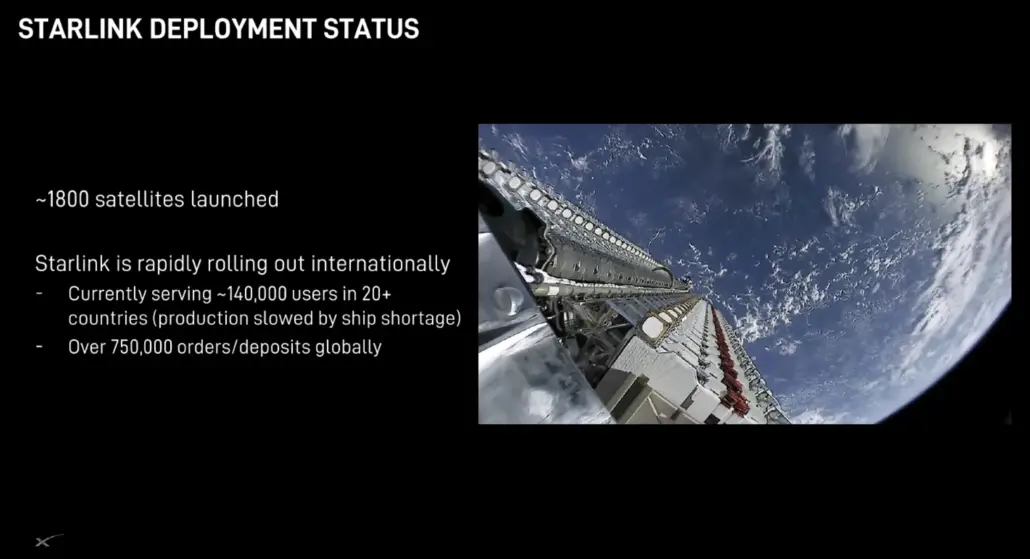 "High pressure will settle above on Tuesday, providing for another frigid morning at the spaceport with low temperatures at 45 degrees," Space Launch Delta 45 forecasters warned Monday. "With skies remaining generally cloud-free and winds becoming moderate and variable, weather conditions for a Tuesday evening launch attempt will be ideal."
Upper-level winds, drone ship recovery weather, and solar flare activity — all three factors not included into the "percent go" – were all regarded as "low risk" by forecasters. The attempt on Monday was deemed "moderately risky."
49 Starlink satellites will be packed inside the Falcon 9's payload fairing, marking the company's 35th dedicated launch for the internet network. SpaceX aspires to operate tens of thousands of satellites in low-Earth orbit.
Observers should be aware that Tuesday's launch will take a southern trajectory, which is unusual for the Space Coast owing to the greater energy required to fly past Florida's southern point. All of January's missions, on the other hand, have traveled south.
SpaceX now has 1,469 Starlink satellites active: Elon Musk
Elon Musk's SpaceX satellite internet branch, Starlink, has launched 1,993 satellites since 2019, but according to the billionaire tech entrepreneur, only 1,469 of them are active. Musk also said that 272 of the satellites are "moving to operational orbits," implying that they would be functioning shortly.
The most recently launched satellites have inter-satellite communication laser connections built-in, which Musk said will "active shortly."
Starlink satellites must be in low-earth orbit at a height of 540 kilometers, and they use onboard ion engines to get there. Once they have been deployed, they will be able to start beaming the internet to customers.
According to Musk, the laser satellite connections provide seamless operation and dependable internet coverage. It also enables satellites to communicate with one another without the need for data to be sent back to a ground station. Instead, data is sent between the satellites via laser connections, which allows for faster transmission rates.
Musk indicated in July 2021 that laser connections in space may minimize long-distance latency by up to 50% due to the quicker speed of light in vacuum and shorter journey than subsea cable.
According to a recent study, SpaceX's satellite internet business has over 145,000 members in 25 countries.