SEC records reveal that SpaceX has received an additional $337 million only days before the end of 2021, boosting its year-to-date investment total to about $1.85 billion.
While SpaceX's Falcon and Dragon launch business has shown to be readily profitable on its own, the firm has been concurrently constructing a next-generation rocket (Starship) and an unprecedentedly ambitious broadband satellite network (Starlink) for at least the past 5-6 years.
Aside from that, SpaceX spent at least $1-2 billion developing the reusable Falcon rocket and the Falcon Heavy on its own. Rocket development is very costly, and now that an even more ambitious rocket and an enormous satellite constellation have been added, the market for more funds is growing at breakneck speed.
Over the last six years, investors have been almost salivating at the opportunity to acquire SpaceX ownership or debt. SpaceX has raised an annual average of over $1 billion since 2015.

That financing was quite beneficial. By the end of 2021, SpaceX will have produced and launched 1869 operational Starlink satellites during a 25-month period, with more than 1750 remaining in space and functioning. Additionally, SpaceX has erected hundreds of thousands of 'user terminals' – dishes and WiFi routers that are presently connecting more than 150,000 members to the internet, despite the service's beta status.
While Starship has fallen behind its CEO's optimistic timelines, the company is still on track to try its maiden spaceflight and orbital-velocity launch in the first half of 2022. SpaceX's Starbase production continues to churn out Starship, Super Heavy rocket, and test tank prototypes with assistance from its Hawthorne, California headquarters and looks to be ramping back up after almost six months of relative silence.
After constructing about 150 Raptor 1 and Raptor 1.5 engines over the previous two years, Hawthorne is now focusing on scaling up production of Raptor 2, an enhanced engine version capable of providing up to 25% more thrust while being much less expensive to manufacture.
In less than a year, SpaceX has also constructed – from scratch – an orbital launch pad capable of supporting the first test flights of the world's biggest, heaviest, and most powerful rocket. SpaceX has also virtually finished the biggest cryogenic tank farm ever constructed for a launch site and partly filled at least four or five of its seven cryogenic storage tanks to support the enormous spacecraft.
Along with that tank farm, the business has almost finished a skyscraper-sized launch tower equipped with three massive, moving arms — two of which are meant to stack Starship atop Super Heavy and, maybe one day, capture ships and rockets in mid-air.
According to a recent company-wide email sent by CEO Elon Musk but later downplayed on Twitter, SpaceX's financial health may be highly dependent on the successful launch and expansion of Raptor 2 production, which will enable Starship to begin launching new and significantly improved Starlink V2.0 satellites.
These satellites are multiple times the size of V1.0 or V1.5 spacecraft, making it difficult or impossible for Falcon 9 to launch them economically.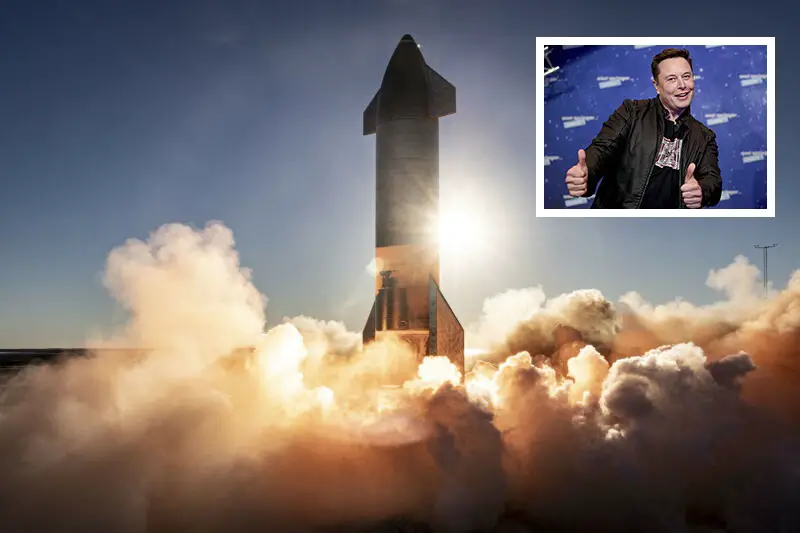 Apart from constructing and activating new factories capable of producing millions of Starlink user terminals per year, completing the first phase of orbital Starship development, ramping up Raptor 2 production, initiating the construction of a fleet of operational Starships and Super Heavy boosters, continuing Falcon 9 Starlink V1.5 launches, and concurrently constructing or completing no fewer than three orbital Starship launch sites in Florida and Texas, SpaceX appears to also require a new launch vehicle.
A significant chunk of SpaceX's 2021 financing – particularly the $337 million obtained in the past two weeks – will almost certainly go toward supporting some of those development initiatives next year.
SpaceX is eyeing a new launch date for the Starship's first orbital launch
There is a lot riding on Starship, SpaceX's next-generation rocket, which when completed will be the most effective space vehicle ever flown.
And if it successfully completes its testing program, it has the potential to usher in a new age of space travel by becoming the first reusable rocket capable of transporting humans to the moon and potentially Mars.
However, the precise date of SpaceX's first orbital launch remains unknown, as the Federal Aviation Administration (FAA) announced on Wednesday that it will miss the December 31 deadline for completing an environmental review that would clear the way for launches from SpaceX's Boca Chica facility in Texas.
Elon Musk, CEO of SpaceX, had hoped for a call by Friday, allowing for a January flight examination flight of Starship, a powerful automobile comprised of the Tremendous Heavy first stage and the Starship second stage. However, the next conceivable date currently seems to be March.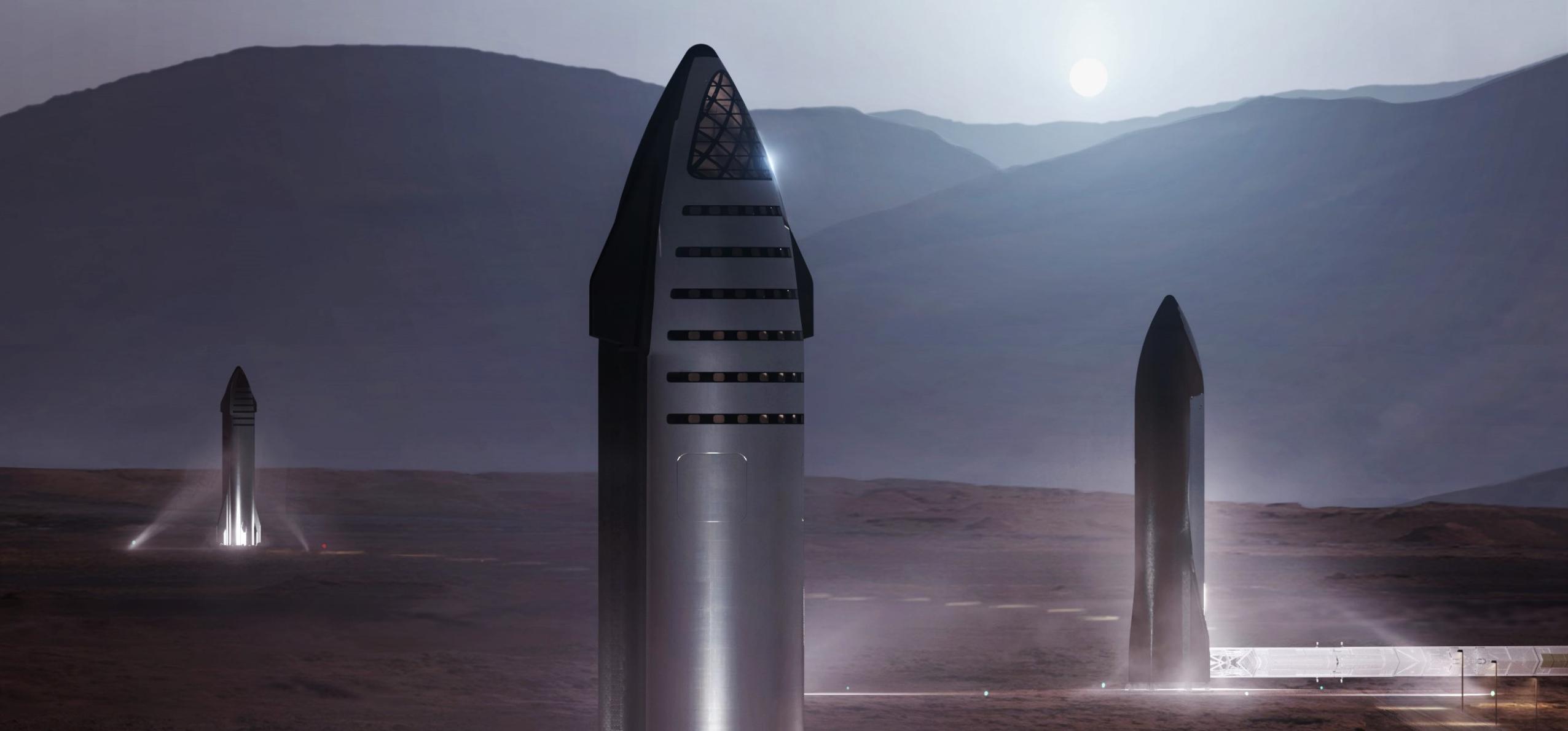 The FAA is evaluating numerous public safety concerns as part of its review, including "overflight of populated areas and payload contents; national security or international coverage issues; insurance coverage requirements for the launch operator; and potential environmental impact," according to its website.
According to federal law, the evaluation earlier this year encouraged members of the public to weigh in, resulting in the submission of 18,000 comments. The FAA added that due to the length of time required to assess the large volume of comments, as well as to conclude several talks and consultations, a new deadline for completion of the review — February 28, 2022 — has been established. If SpaceX receives the FAA's inexperienced OK, it might launch Starship a few weeks later in March.
The delay will be a setback for SpaceX, which is keen to go on with the event of Starship after a series of successful high-altitude looks at flights in 2021.
The Tremendous Heavy rocket on which the Starship spaceship will launch has yet to lift off, so there is a lot of excitement around the potential of witnessing the whole 394-foot-tall (120-meter) automobile go to the sky for its very first orbital journey.
SpaceX, located in California, will now be hoping the FAA meets its new February target, or else a launch would likely not occur until the middle of 2022 at the earliest.