When it comes to Tesla's TSLA Cybertruck, Elon Musk has never been afraid to mess with people. For $100, customers may book a car on the company's website for Cybertruck and avoid making a long-term commitment for a vehicle that is expected to be expensive, according to Kelly Blue Book.
The starting price of a Tesla Cybertruck with a single motor and rear-wheel drive is $39,900 before destination fees. Prices range from $49,000 for a Cybertruck Dual Motor to $79,000 for a Cybertruck Tri-Motor all-wheel drive. Tesla's are no longer eligible for federal tax incentives, unlike many other electric vehicles.
However, the minimal deposit renders whatever reservations the firm has doubtful at best. This pricing is in line with top-tier pickup vehicles. Tesla has deleted the 2022 delivery date from its Cybertruck website, so it is unclear when the vehicle will go into production, if at all.
The Delivery of Tesla Cybertrucks Has Been a Dynamic Target
Even Tesla supporters have learned to be skeptical of Musk's promises of delivery dates. Tesla claimed in August of 2021 that Cybertruck will be delivered in 2021.
A small number of Cybertrucks will be delivered in 2021, while mass manufacturing is scheduled for following year. Your setup may be completed when the start of production in 2022 approaches," the business said on its website.
Dates are no longer mentioned on the website. However, Tesla does have an earnings call scheduled on January 26, and CEO Elon Musk has said that he expects a "product plan" to be released at that time.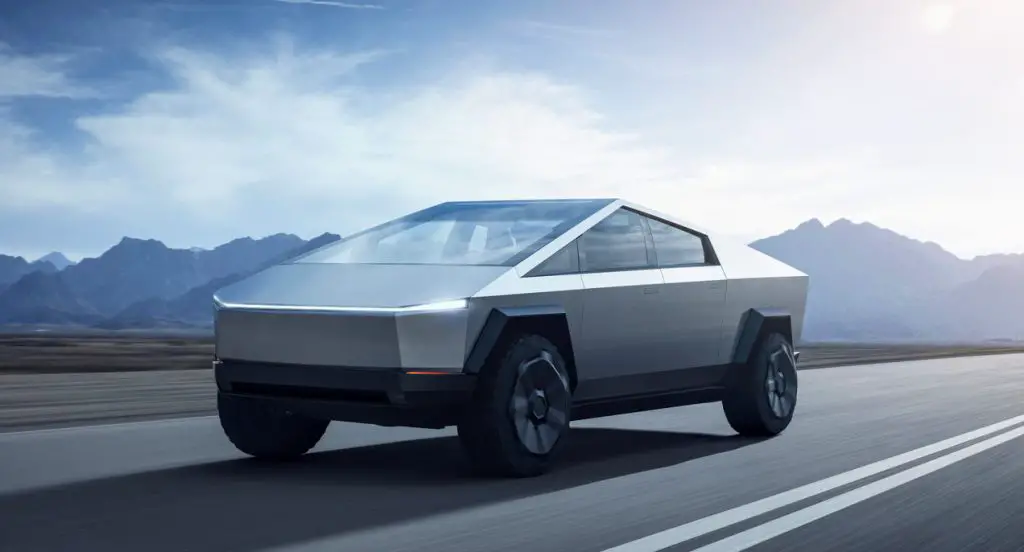 It was in 2019 when Elon Musk first unveiled the Cybertruck. A 2022 delivery date is still uncertain, as is whether or not Cybertruck will be built in the firm's Austin, Texas factory. To be honest, it is questionable whether the company is even working on it at this point.
Controversy has always surrounded Elon Musk's Cybertruck
Since it was initially introduced, the Cybertruck has been a source of controversy due to its unique design, which even Elon Musk has questioned.
Frank Stephenson, a legendary car designer, has also been a critic. About a year after Cybertruck was unveiled, the designer, who had held positions of leadership at McLaren, BMW, Ferrari, Maserati, Alfa Romeo, and other automakers, shared his insights in a YouTube video.
As designers, it is our duty to foresee what the future will look like rather than just speculate about it. Every time I have worked on an OEM project, I have had the obligation of creating a vehicle that will still seem new at least ten years from now. In my initial thoughts on the Cybertruck, I worry about how old it would seem in a short period of time.
While Elon Musk is unquestionably brilliant in the future, this design shows that his intellect lacks adequate knowledge of history. This design is even more discordant with the future that we should be constructing if we do not collaborate with nature in our usage of electric cars, considering Musk's stated commitment to a future in which electric vehicles are commonplace.
So, it does not say anything bad about Musk's ability to make Cybertruck a reality. That may be a stretch, considering the current situation.
With just a single-page website and uncertain delivery dates, Tesla's Cybertruck currently lacks any real substance. It is possible that the Cybertruck will only become a reality when the firm begins making deliveries, given Musk's history of trolls and fun with his company's fan base and social media following.