A member of NASA's Aerospace Safety Advisory Panel (ASAP) reported that SpaceX plans to launch as many as 52 satellites this year, just days before an Italian Earth observation satellite was set to fly.
SpaceX's announced objective of one launch per week in 2022 aligns with the company's record-breaking commercial launch manifest, which includes plans for up to ten Falcon launches in December 2021 and January 2022 alone.
It is also not surprising, given SpaceX's outstanding success in the first half of 2021.
ASAP: "Both NASA and SpaceX will have to ensure the appropriate attention and priority are focused on NASA missions, and the right resources are brought to bear to maintain that pace at a safe measure."

— Michael Sheetz (@thesheetztweetz) January 27, 2022

SpaceX launches 20 Falcon 9 rockets in six months in H1 2021, proving a sustainable cadence of 40 launches per year, before serious manufacturing concerns essentially prevent all Starlink missions.
Starlink missions accounted for 13 of the 20 launches, while commercial launches accounted for 7. SpaceX only launched three times between July 1st and November 11th, owing to a paucity of commercial launches and a shortage of Starlink satellites to launch.
SpaceX, on the other hand, went from launching three Falcon 9 rockets every 19 weeks to launching eight Falcon 9 rockets every six weeks in the last two months of 2021.
In addition, five of the eight missions were accomplished in under three weeks by SpaceX. Given that the achievement occurred barely a year after SpaceX's first four-launch month, it was not unreasonable to believe that five launches in one month were a fluke.
The fact that SpaceX moved from five launches in 27 days to five launches in 19 days seemed more than a coincidence.
SpaceX was planning up to five East Coast Falcon launches in January 2022, according to a US military officer in charge of the Florida range. The issue then became whether SpaceX's preparations would withstand the one constant in spaceflight: delays.
Three weeks later, SpaceX has successfully launched three Falcon 9 rockets and is on course to launch two more from Florida in the coming days.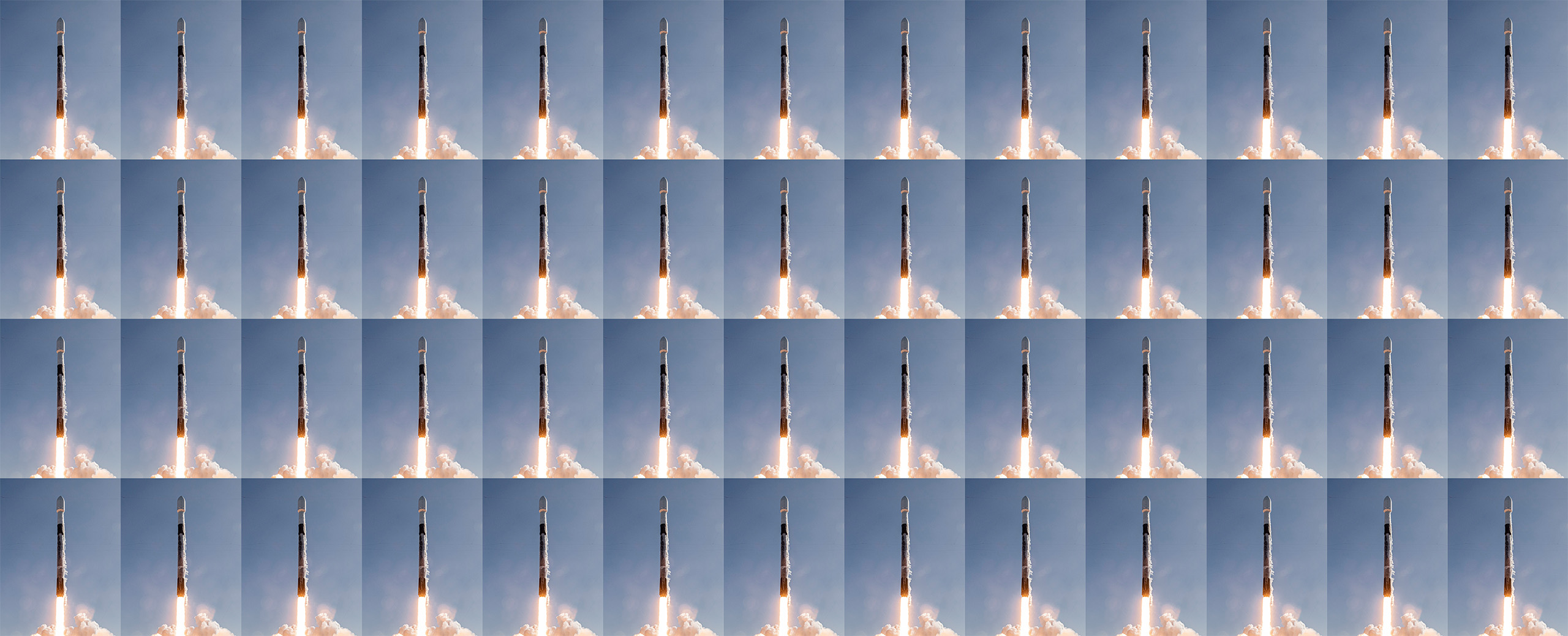 The Italian Space Agency's (ASI) CSG-2 Earth observation radar satellite was originally slated to launch in late 2021, however bad weather caused SpaceX to postpone the launch until Friday, January 28th at 6:11 p.m. EST (23:11 UTC).
Another Falcon 9 rocket is expected to launch a batch of about 49 Starlink satellites known as Starlink 4-7 as early as 2:39 p.m. (19:39 UTC) on Sunday, January 30th (delayed from January 29).
Last but not least, SpaceX has already tested and static-fired a third Falcon 9 rocket and is on track to launch the National Reconnaissance Office's (NRO) NROL-87 surveillance satellite(s) from California's Vandenberg Space Force Base (VSFB) no sooner than (NET) 11:07 a.m. PST (19:07 UTC) on February 2nd.
If all three launches go as planned, SpaceX will have launched six rockets in the first five weeks of 2022, a total of 27 days. In addition, SpaceX may launch twelve Falcon 9 rockets in a ten-week timeframe.
In conclusion, despite the fact that it is just one month into the year, SpaceX is definitely sustaining the launch cadence it will need to launch one Falcon rocket per week for the whole year of 2022.
Unexpected complications are considerably more likely to happen, delaying a number of launches and causing SpaceX to fall short of its 52-launch-per-year objective, but even 40 launches per year would be a remarkable feat.
Due to unfavorable weather, now targeting Friday, January 28 at 6:11 p.m. EST for launch of COSMO-SkyMed Second Generation FM2

— SpaceX (@SpaceX) January 27, 2022

If SpaceX achieves 50+ flights in 2022, the Falcon 9 and Falcon Heavy will be just the second rocket family in history — and the first since the 1980s – to accomplish so.
Watch SpaceX's fourth Falcon launch of the year live below starting at 6 p.m. EST on Friday, January 28th.