According to a UFO researcher, an ancient extraterrestrial civilization exists in Antarctica.
The discovery of an 'ancient extraterrestrial building' under Antarctica's ice was found by an inquisitive UFO researcher while "messing about with Google Earth."
A UFO enthusiast uncovered what he thinks to be a hidden outpost constructed by ancient aliens in Antarctica using Google Earth.
For decades, the mystery south pole location, which seems to be made up of numerous enormous ridges in the snow, has been seen in satellite images.
There seem to have been extensive excavations at the site, as shown by the presence of many vehicles and numerous footprints in the snow.
There seems to have been some growth between the 1985 and 2013 pictures, with an aeroplane landing strip situated adjacent to the unusual mounds.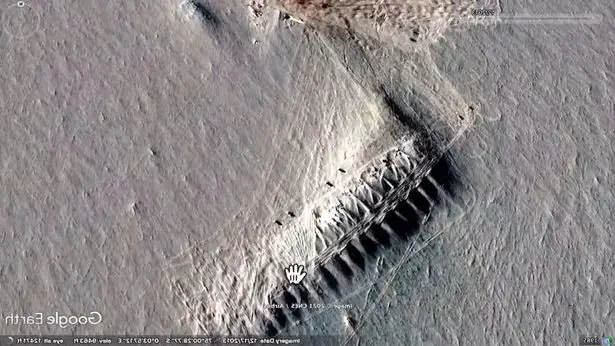 UFO Sightings Daily YouTube channel user Scott C Waring of Taiwan, who made the find and shared a video of it this week, thinks the sighting is evidence of a deep subterranean old extraterrestrial construction that has been examined and kept secret.
'Guys, I spotted something unusual when playing around with Google Earth,' he said in a blog post on Wednesday.
I stumbled upon the remains of a long-dead extraterrestrial edifice.
Images of an airport runway, several trucks and tractors and a mound being dug by scientists and military people were exposed when I shifted the time of the images."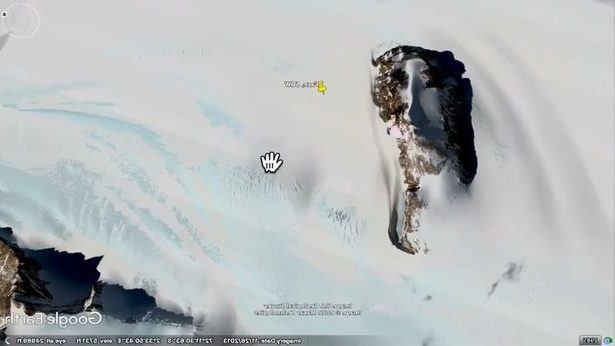 I think they found an old extraterrestrial construction under the snow and ice.
During his time playing about with Antarctica maps, Scott also discovered a second discovery, which he thinks looks like Jesus Christ and was "deliberately" put there.
That Jesus was an alien who came to Earth to help "chaotic early humanity in their search for enlightenment," as he claims on his blog, is evidence that he was.
These two natural occurrences, which are positioned adjacent to a darkened "standing man" figure on an Antarctic mountain Scott shared with viewers last year, are evidence that an old extraterrestrial civilization previously thrived at the South Pole.