A record was temporarily set when NASA's Space Launch System blasted out from the Kennedy Space Center launch pad.
The SLS rocket generated 8.8 million pounds of power to lift the Orion spacecraft into orbit and helped in sending it on its journey to the moon for the unmanned Artemis I mission. It did this by combining two solid rocket boosters with a core stage made up of four reused RS-25 engines from the space shuttle program.
With this achievement, it surpasses the 7.5 million pounds of thrust generated by the Saturn V rockets used during the Apollo lunar missions fifty years ago as the most powerful rocket to ever blast into space.
Four times between 1969 and 1972, the Soviet Union tried to launch the 10.2 million pound-thrust N-1 rocket, but all four failed mid-flight and were never able to reach space.
As a result, NASA Artemis mission manager Mike Sarafin referred to SLS as the space rocket monarch and said that its performance was almost flawless.
"I'll just say that the outcomes were jaw-dropping. He said during a recent press conference that the rocket met or surpassed expectations.
The SLS architecture is comparable to the strategy used by the space shuttle, whose missions from 1981 to 2011 generated little more than 6.4 million pounds of force.
However, only three RS-25 engines were used in space shuttle flights, and the 2 solid rocket boosters were not as tall as those used in the SLS versions, which connect in five segments rather than four.
It should be noted that the reusable RS-25s have all flown several shuttle missions, including those on Atlantis, Endeavor, and Discovery, and even one was used on a prior Space Shuttle Columbia trip before it was scrapped in 2003 upon its return from orbit.
According to NASA, SLS is the only rocket that can carry both passengers and cargo to its destinations in deep space. No early than May 2024, a crewed Artemis II flight on an orbital lunar mission is planned.
No earlier than the following year, Artemis III will attempt to bring back people to the lunar surface for the first time since Apollo 17 in 1972, including the first woman.
To build the framework for a continuous presence on the moon, starting with Artemis IV, a bigger version of the SLS utilizing what NASA refers to as the Exploration Upper Stage plans to transport components of a tiny lunar space station named Gateway.
A new design of the solid rocket boosters aims to improve SLS's power to 9.2 million pounds of thrust during launch, starting with Artemis IX probably not until the 2030s.
But in the future, Elon Musk's Starship with Super Heavy booster, which is now under construction, may not only claim the title of the most powerful rocket to reach orbit but also be taken into consideration as a substitute for personnel and cargo launch capacity.
The Super Heavy rocket will generate 17 million pounds of thrust at liftoff using 33 of SpaceX's brand-new Raptor 2 engines, which is almost twice as much thrust as that experienced during the Artemis I flight.
The Starship itself has six Raptor 2 engines and can carry somewhat more personnel and cargo—more than 220,000 pounds—to low-Earth orbit than the SLS can right now.
The Starship and Super Heavy combo are preparing to launch from SpaceX's Starbase facility in Boca Chica, Texas, for their maiden orbital test mission.
The static fire was last done on November 14 using 14 of the engines, and Musk said on Twitter that a launch attempt may occur before the end of the year.
The frequency of Raptor static fires has increased since a July event when SpaceX ignited all 33, causing a blaze on the launch pad and necessitating modifications to the rocket.
Starship and Super Heavy are 395 feet tall when combined. However, SpaceX is also constructing launch facilities for the next-generation rocket at KSC, where it currently launches its fleet of Falcon 9 and Falcon Heavy rockets.
SpaceX has maintained that it wishes to retain Starship test flights in Texas.
According to Frank DiBello, president and chief executive officer of Space Florida, the state's aerospace economic development organization, "SpaceX is working at lightspeed to have the capacity to undertake launch operations here." Therefore, we have high hopes that it won't last long.
However, the initial launch will take place from Texas, and Starship will separate from the Super Heavy launcher, which will touch down 20 miles offshore in the Gulf of Mexico on a SpaceX craft.
The starship then aims to enter orbit so that it may make at least one round of the planet before landing in the Pacific. How many test launches from Texas will occur before Florida operations begin is unknown.
Without a doubt, it's a big vehicle, and wherever it takes off, it will be impressive to witness, but DiBello predicted that here is where Starship's main operations would take place. "That is, after all, our aim. To attempt to make it happen, SpaceX and I are working together.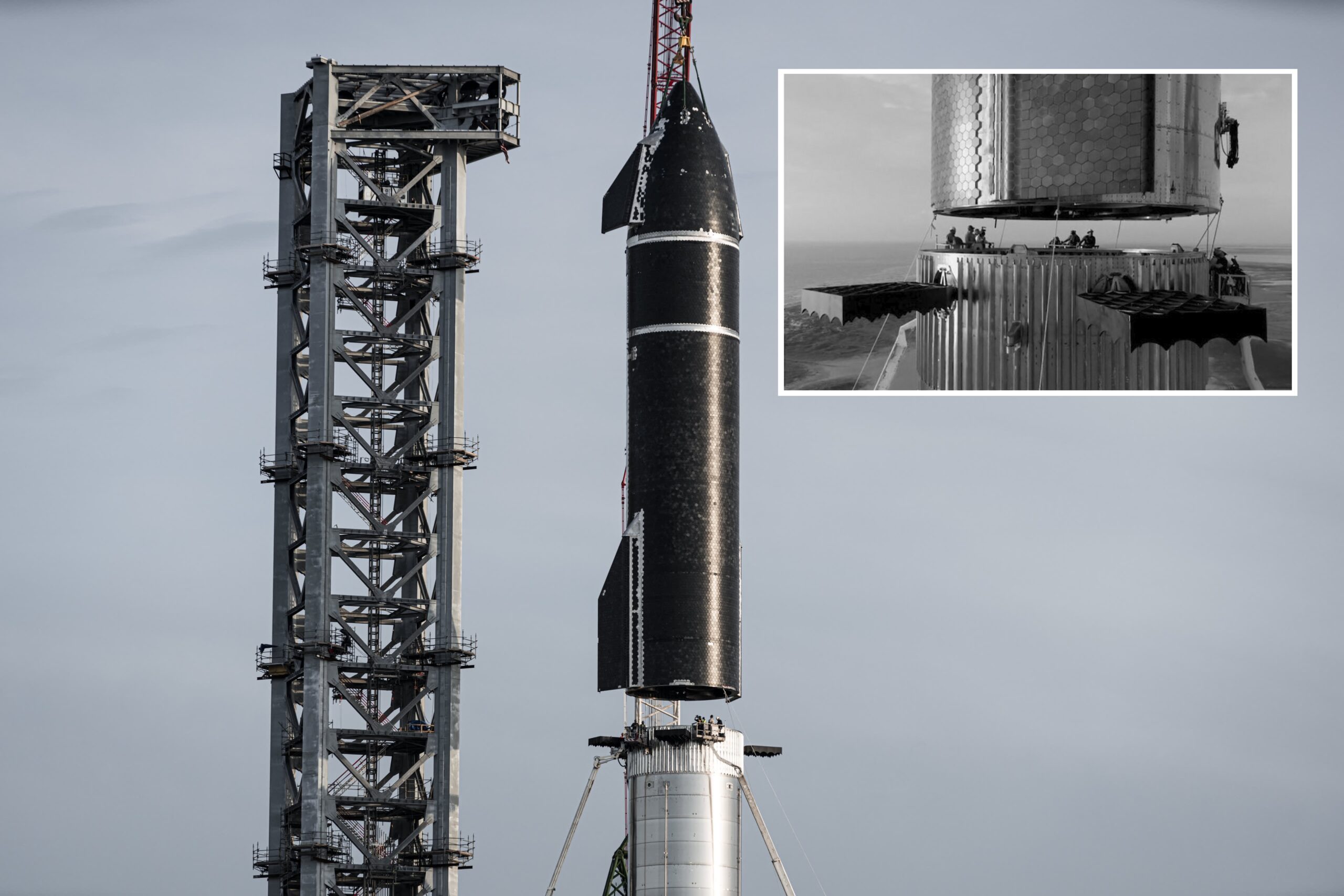 Officials from NASA have a strong interest in Starship being operational as soon as possible since Artemis III will employ a version of it. While circling the moon on that mission, astronauts will change from Orion into a Starship, and it will be the Starship that will take them to and from the lunar surface.
Even while other firms' future landers may still compete for Artemis contracts, NASA this Friday gave SpaceX the scheduled landing for Artemis IV. SpaceX currently has three missions to the moon scheduled for NASA, with Artemis III requiring a test trip to the moon.
Musk tweeted in response to the grant news, "Much appreciated, SpaceX won't let NASA down! ".
Following the successful launch of Artemis I, Musk also congratulated NASA.
That flight actually dethroned Falcon Heavy, SpaceX's 2nd largest rocket, from the top of the list of most powerful operational rockets. Only four Falcon Heavy launches have been made by SpaceX so far. The most recent one, which was the first in more than three years, happened on November 1 from KSC.
For a test mission that put Elon Musk's Tesla roadster in a deep space orbit, the maiden Falcon Heavy launch in 2018 was a spectacle that drew hundreds of thousands to the Space Coast.
A Falcon Heavy is effectively three Falcon 9 rockets linked together to deliver more than 5 million pounds of force, whereas a Falcon 9 rocket provides 1.7 million pounds of thrust on its own.
According to the press release from KSC, exactly as when NASA launched the shuttles more than ten years ago, the Falcon Heavy's rumbling caused vehicle alarms to go off.
The two side booster stages that SpaceX lands at the nearby Cape Canaveral Space Force Station emit two loud booms, adding to the excitement of Falcon Heavy launches.
Even though KSC was shrouded in fog during the most recent launch and landing, the shockwave was strong enough to cause garments to billow, and the echo of the enormous Vehicle Assembly Building sounded like someone had let off bottle rockets.
The Artemis I launch didn't produce a sonic boom, but it did provide heightened feelings that far exceeded Falcon Heavy's capability.
Source: Orlando Sentinel