A collaboration between Nanoracks, its main owner Voyager Space, and Lockheed Martin will be undertaken on the building of a commercial space station, since other companies in the sector have warned of a possible space station gap.
Nanoracks announced on October 21 that it was collaborating with Lockheed Martin and Voyager Space on the construction of a commercial space station known as Starlab. In conjunction with Voyager handling strategy and investment, Nanoracks will serve as the prime contractor, with Lockheed acting as the manufacturer and technical integrator.
Essentially, Starlab would be comprised of a docking node with an inflatable module connected to one side and a spacecraft bus, which would provide power and propulsion, attached to the other.
There will be 340 cubic meters in Starlab, which is roughly three-eighths the volume of the International Space Station, and the spacecraft will produce 60 kilowatts of electricity.
Starlab will be equipped with a robotic arm and a "state-of-the-art" laboratory, and it will be able to accommodate up to four astronauts at a time.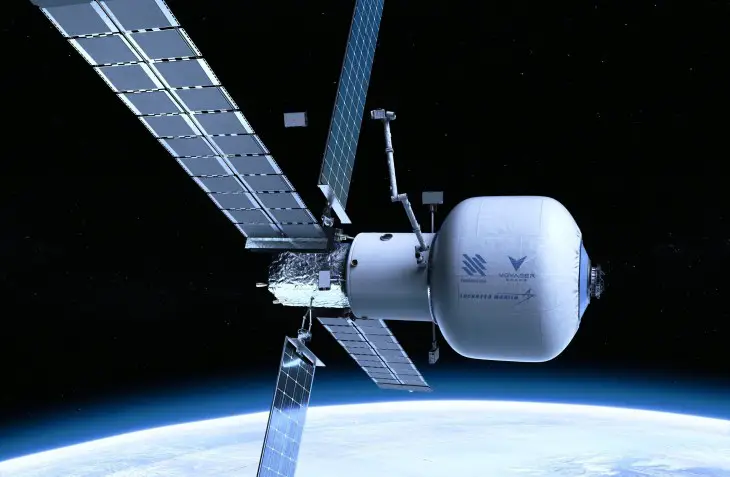 Nanoracks, which began by delivering payloads to the International Space Station, has made it more evident in recent years that it is interested in establishing a commercial space station.
In August, it recruited Marshall Smith, a veteran NASA executive, to serve as the company's chief development officer for commercial space station development.
According to Jeff Manber, chief executive of Nanoracks, "Since the outset, Nanoracks has aimed to own and manage a private space station in order to fully unleash market demand."
This activity has involved transporting cargo to the International Space Station (ISS) and placing a commercial airlock, known as Bishop, on the station last year. "Nanoracks and our team are looking forward to continuing to collaborate with NASA and our friends across the globe as we progress with Starlab."
As Lisa Callahan, vice president and general manager of commercial civil space at Lockheed Martin, put it in a statement, "Lockheed Martin's extensive experience in building complex spacecraft and systems, combined with Nanoracks' commercial business innovation and Voyager's financial expertise, enables our team to create a customer-focused space station that will fuel our future vision."
She pointed out that the corporation has invested in housing technology that "allows us to offer a cost-effective, mission-driven spaceship design for Starlab," according to her.
The corporations have said that Starlab might achieve its first operating capability as early as 2027, if not sooner. They did not provide any information on the project's expected cost or how it would be funded.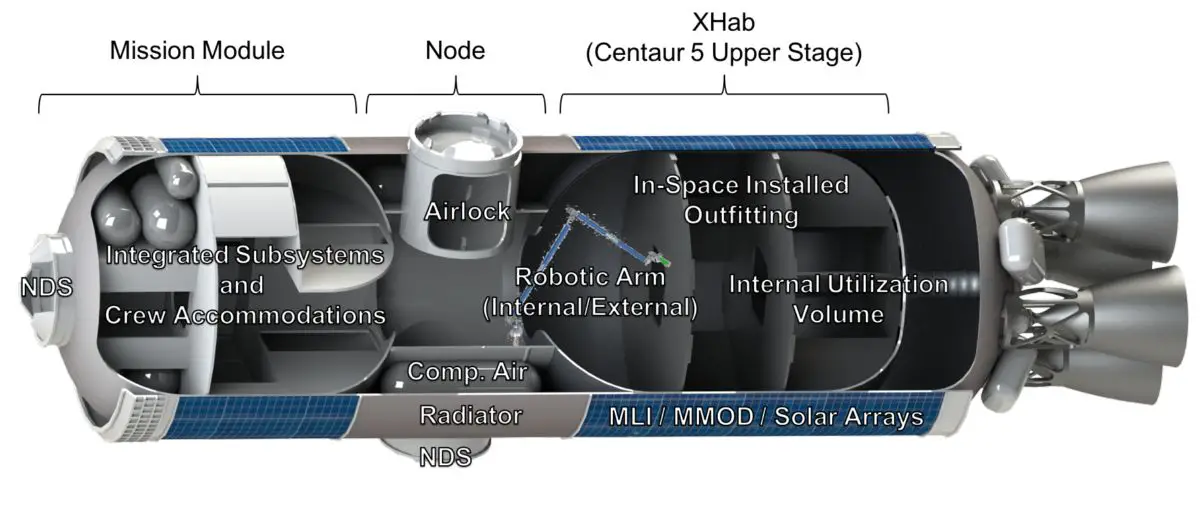 The companies are among many seeking to participate in NASA's Commercial Low Earth Orbit Destinations, or CLD, program. That program, announced earlier this year, will provide NASA funding for initial studies of commercial space stations, then certify those stations for use by NASA astronauts.
In the initial phase of the CLD program, around 10 to 12 businesses filed proposals, with NASA expecting to award two to four contracts in the first round of competition. An grant from NASA has been given to Axiom Space for the attachment of a commercial module to the International Space Station.
The company has declared ambitions to utilize the module as the foundation of a future space station. Another group of firms, such as Blue Origin and Sierra Space, has either offered concept designs for space stations or shown an interest in building stations via job postings.
Worrying about a space station gap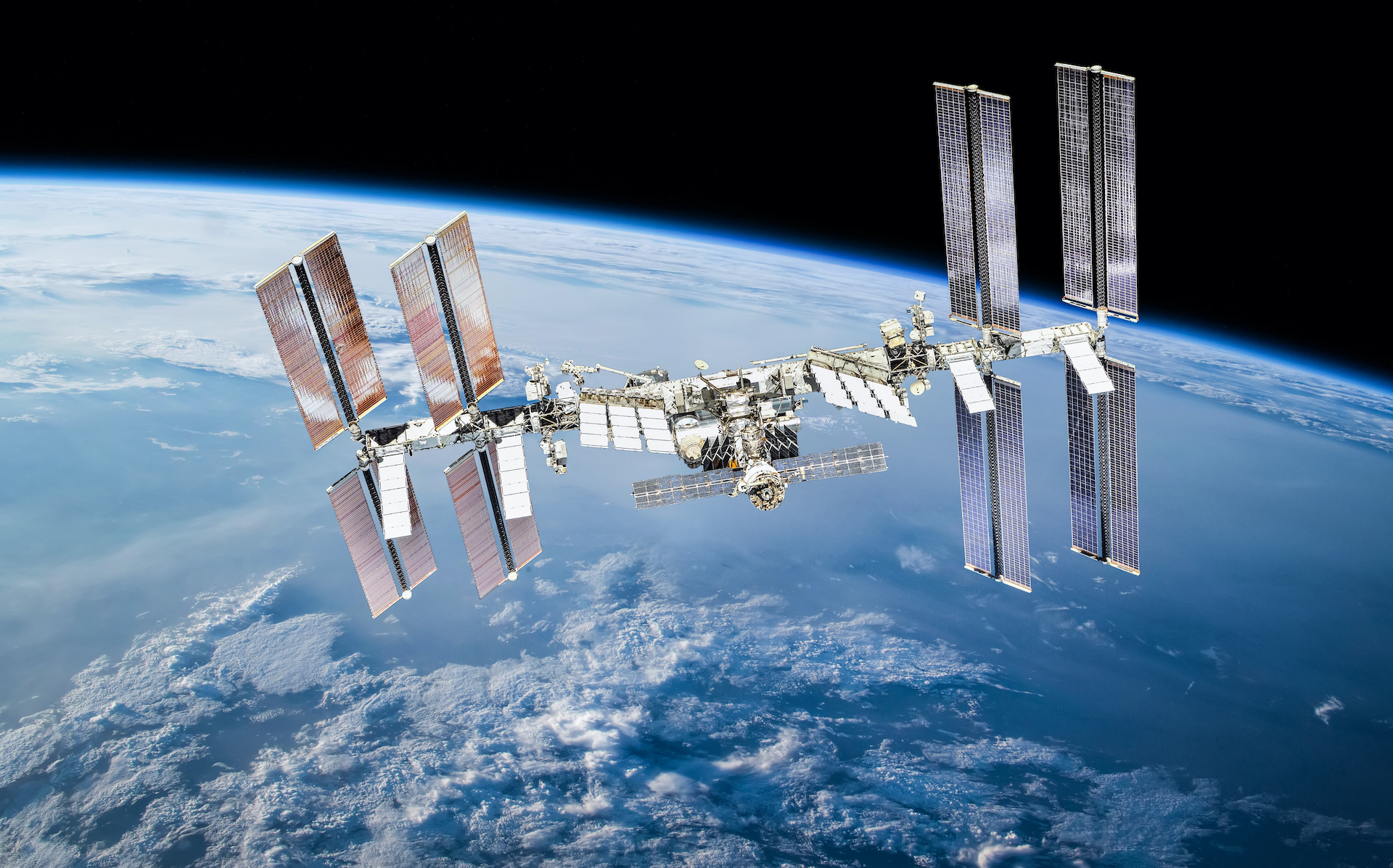 NASA's objective with CLD is to stimulate the creation of one or more private space stations by the late 2020s, enabling the agency to shift easily from the International Space Station to such stations.
However, speakers at a Senate hearing on Oct. 21 who included a former NASA administrator cautioned that such private space stations may not be completed before the International Space Station is decommissioned.
Former NASA Administrator Jim Bridenstine testified before a subcommittee of the Senate Commerce Committee's space committee, saying, "We are not prepared for what is going to happen after the International Space Station."
"It takes a long time to build a space station, particularly when you're building it in a manner that hasn't been done before," says the astronaut.
In a statement, Bridenstine said that he backed efforts in the Senate to prolong the International Space Station (ISS) until 2030, but he warned that the station may suffer a breakdown at any moment before then, which would essentially bring the program to a close.
Specifically, he said that NASA's CLD program was not adequately supported. An appropriations measure passed by the Senate this week included $101 million for the program, which was the amount sought. When asked by Sen. Ted Cruz about the situation, he said, "I am telling you, sir, it is still not enough" (R-Texas).
"The Senate should categorically say that NASA must notify it when the goal of having that new station is to be achieved, and that the Senate must spend the necessary resources to accomplish that goal."
He did not provide a monetary figure at the hearing, but he did so in his evidence. "Congress must provide $2 billion per year in funding for NASA's LEO commercialization endeavors," he stated in his letter.
In the event that Congress takes this action, financial markets and entrepreneurs will react in a fashion that puts America as the premier nation in low-Earth orbit human spaceflight at a cost that is much less than that of the International Space Station."
The present money does not even come close to covering the costs of NASA's existing $140 million deal with Axiom Space for access to an International Space Station port. Axiom Space senior vice president for government relations Mary Lynne Dittmar remarked during the hearing, "When you look at how NASA plans to distribute money, the $101 million that Jim is talking about does not satisfy the promise to Axiom for 2022." Dittmar was also a witness at the hearing. As a result, "the work that has to be done on the space station side of things, in order for the space station to do the necessary study to assure that Axiom can reach orbit and dock by 2024 is not totally financed in that amount."
Specifically, she said that NASA needs to share more information regarding its ISS transition plans, including precise goals and criteria. "NASA has not yet clearly defined its requirements for services once the International Space Station (ISS) is decommissioned, and it does not intend to do so for some time," she added.
Dittmar and others at the meeting discussed the possibility of a "space station gap," in which the International Space Station (ISS) is decommissioned before private space stations are created. Companies and governments may be compelled to utilize China's space station as a result of this.
She acknowledged that some U.S. firms have already expressed concern about losing clients to China, but she did not provide any particular examples. Nanoracks' Manber said in August that he had lost one client as a result of China's station.
"I am frightened by the possibility of a gap," she expressed her concern.